If you want to remove your account on Shaadi, an Indian matrimonial website, you can easily do that in the Settings of your account.
I'll show you below how I managed to close my profile permanently using a desktop computer:
 1 

 Go to www.shaadi.com and login to your account
 2 

 Click on the picture in the upper right corner and select account settings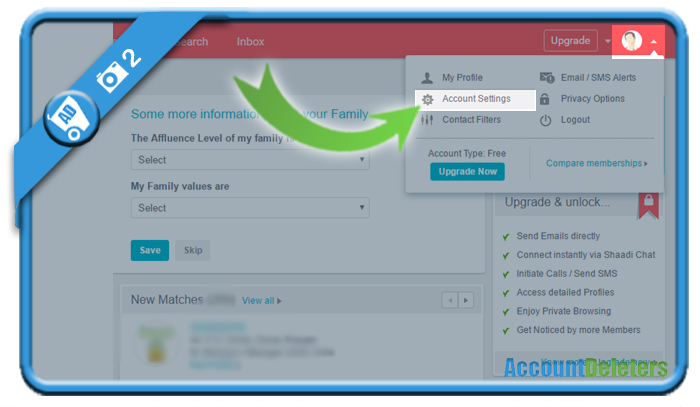 3 

 Select Hide / Delete profile in the menu on the left

Note: you'll only see this option after your profile has been reviewed and verified. Until then, this option will be invisible.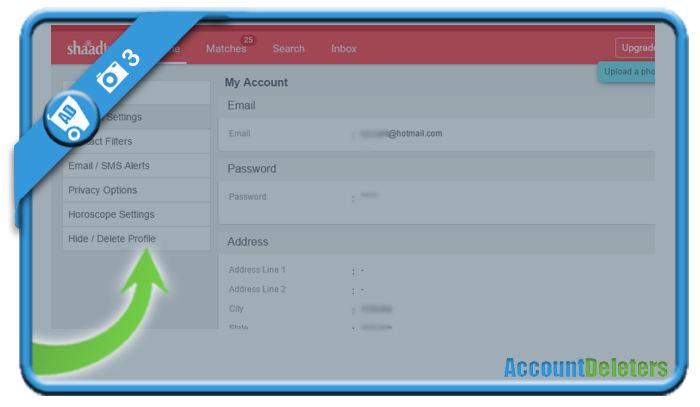 4 

 Click on the Delete button next Delete profile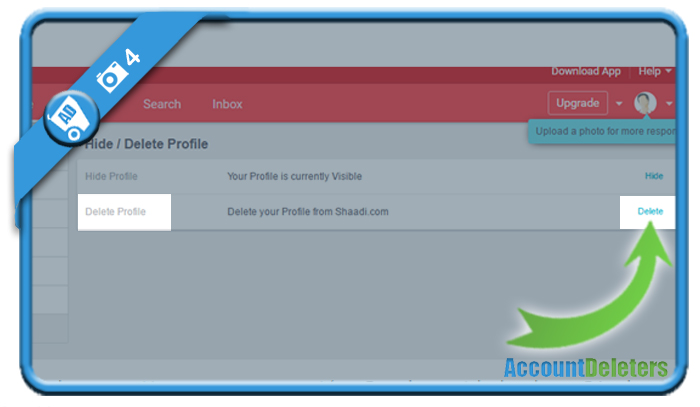 5 

 Indicate why you want to remove your account

e.g. Found my match elsewhere > Friend network

=> Hit the Delete button when you're done.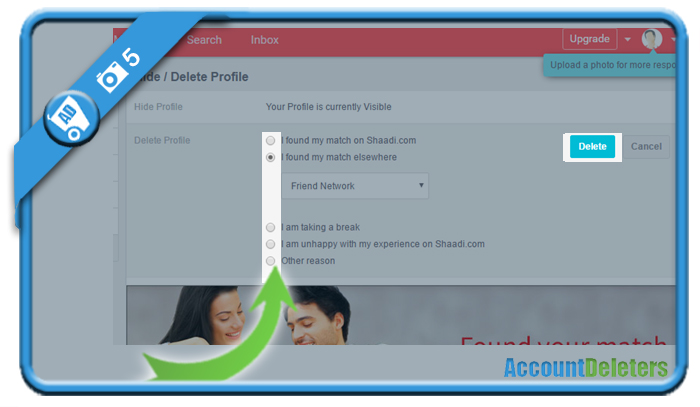 6 

 Confirm that you're sure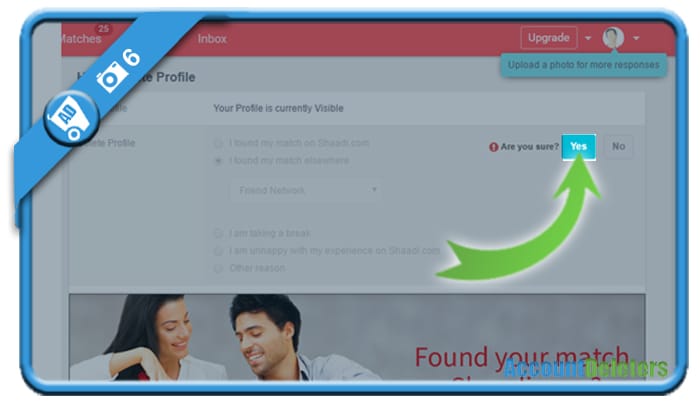 ✅ 

Result

You'll be logged out automatically and you'll see a message appear:
Profile deleted
Your account has now been closed.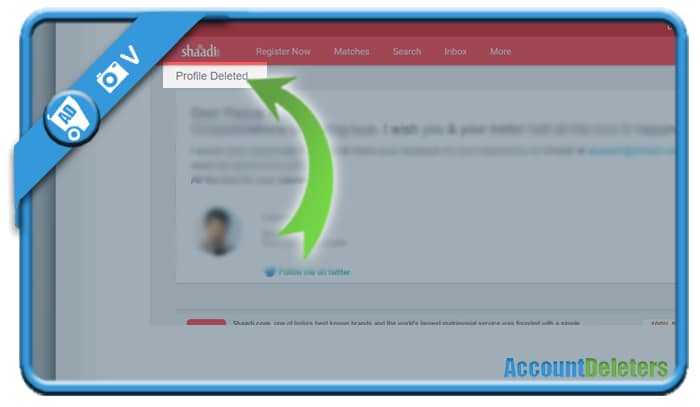 Source (and thanks to): shaadi.com