We've received a few requests to explain how to delete an account on bear411.com.
If you want to close your account on Bear411, you'll see in this manual that there are 2 methods to delete a Bear 411 account: a slow one and a fast one:
 1 

 Method 1: Don't login for 90 days

"Your Membership (your profile) will be deleted only after 90 days of inactivity (no profile login) on the site.", or at least that's what they promise in their terms. (Source: http://www.bear411.com/terms.php)

=> So all you need to do, is stay away for 3 months from their website. But I can imagine you don't want your picture and profile on a dating website for 3 more months when you're in a new relationship, so go to step 2 for a fast method.
 2 

 Method 2: Use a special trick (and have your account removed after 12 hours)

You can't send a message to their support (the only thing their support does, is review pictures that are uploaded). So the special trick I would like to advise you, is replace your personal picture by a removal request picture. To do so, just follow these steps:
Go to https://www.bear411.com and sign in
Select Change main profile picture
Replace your profile picture by the orange picture you see here below. When the support reviews the picture (they always do) they'll see the request and will remove your account
The picture you need to upload as main profile picture: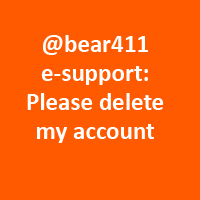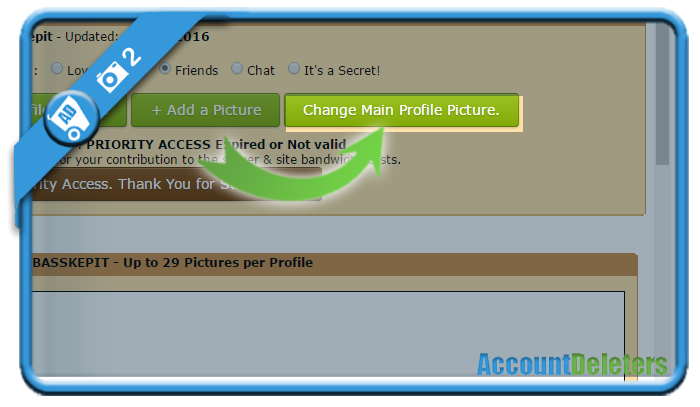 ✅ 

 Result

12 hours later, the account was gone and it was clear that the profile had been deleted.

So this little trick in step 2, is the fastest method to remove an account and you won't have to wait 90 days before they close it 😉

*Source (& thanks to): bear411.com