Chaturbate is a popular online platform that provides a space for individuals to engage in live webcam performances and interactive adult entertainment. Launched in 2011, Chaturbate has gained a significant following and has become one of the leading websites in the adult cam industry.
But when you're done webcamming, you might be considering to close your account. In that case: Don't look further, because I'm about to explain how you can do that in the Settings of your account.
I'll show you below with pictures how I managed to remove my profile on a desktop computer:
1

Go to their website > Login

by entering your username and password.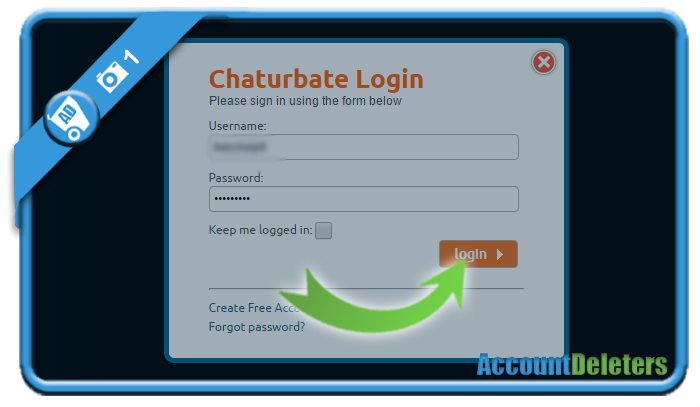 2

Once you're logged in, you need to scroll down to the footer of the page

you'll find a Delete account link at the bottom just above the different languages you can choose from.
3

Confirm that you want to permanently remove your account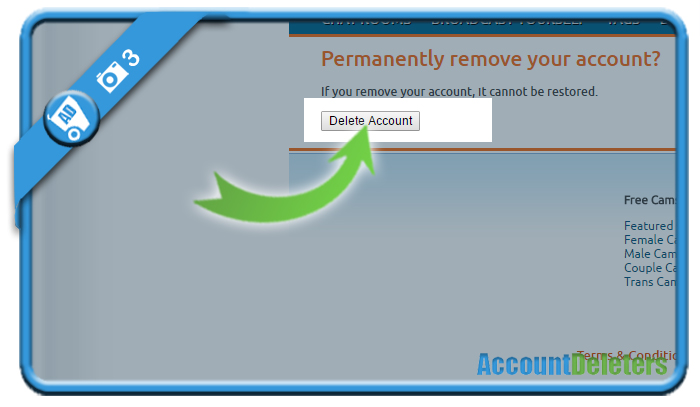 4

Last step: A popup will appear, asking you if you're sure

All you need to is confirm by clicking OK.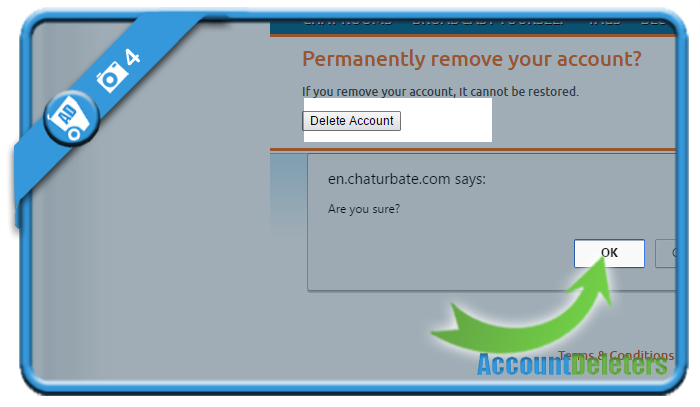 ✅

Result

Congratulations, you'll be logged out automatically and redirected to the homepage. Your account has been closed now.

Source screenshots (and thanks to): chaturbate.com