If you want to remove your account on Charmdate, a dating website for singles who want to meet Russian and Ukrainian women, you can easily do that in the Settings of your account.
I'll show you below how I managed to close my profile using a desktop computer:
 1 

 Go to www.charmdate.com

and log in by entering your email address or member ID and password on their site.
 2 

 Click on Home in the main navigation => Select Settings in the left menu that appears

Note: You will only see the Management category (and so the Settings button) if you have a verified email address. If you didn't verify it, you won't see this possibility in your account.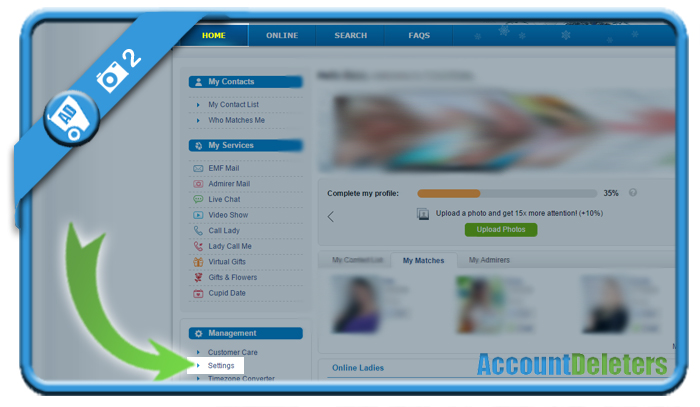 3 

 Select the tab "Switch off profile" when you arrive on the Settings page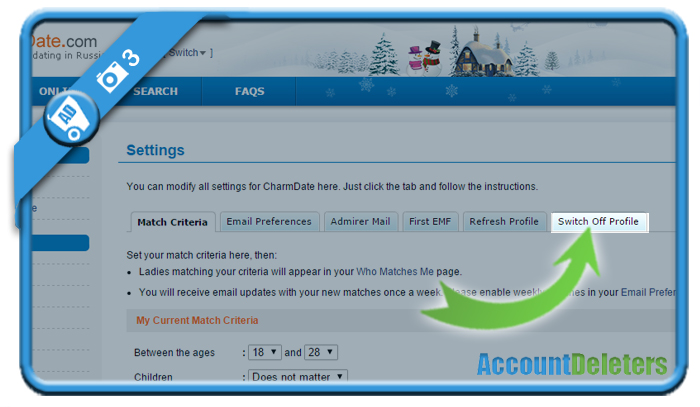 4 

 Indicate why you're leaving this dating website

e.g. Issues with members > No one showed interest in me.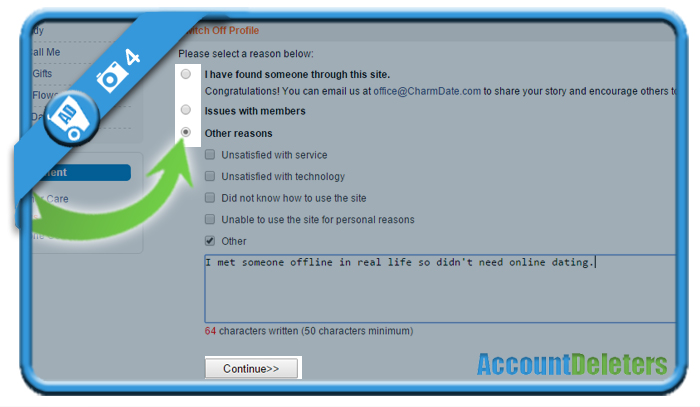 5 

 Enter your password for security reasons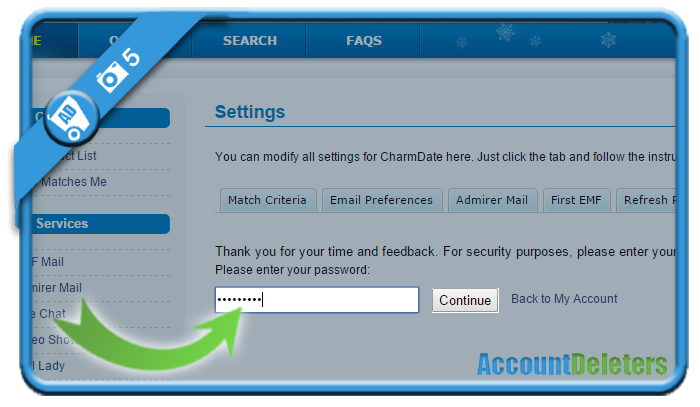 6 

 A popup will appear => Confirm that you're sure about the closure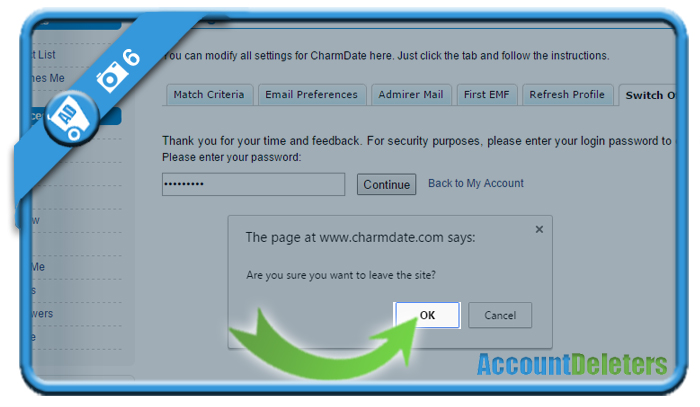 ✅ 

 Result

A message will appear:

You have switched off your profile on Charmdate.com

Your account has successfully been deleted. You can leave the website now.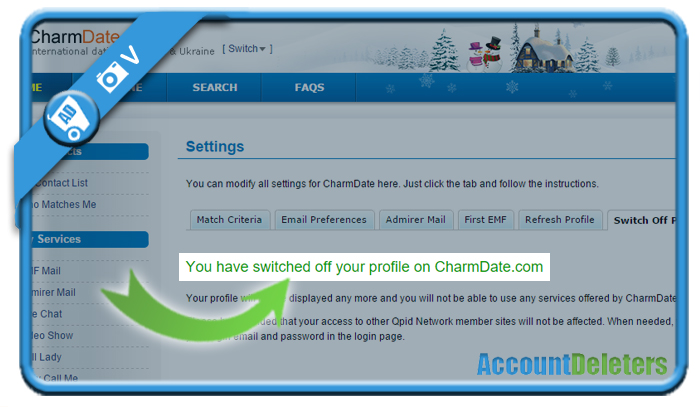 *Source (& thanks to): charmdate.com