If you want to remove your account on Oasis, a free dating and chat website for fun, you can easily do that in the Settings of your account.
I'll show you below how I managed to close my profile using a desktop computer:
 1 

 Go to www.oasis.com

and log in by entering your username and password on their site.
 2 

 Select My profile in the upper right corner and choose Settings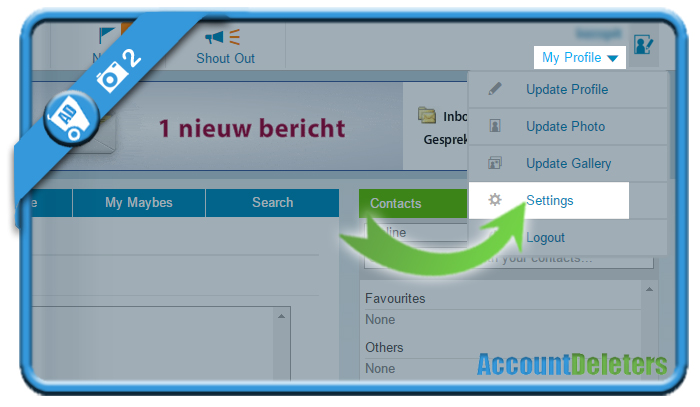 3 

 Go to Account > Deactivate account

Note that this is not just a simple deactivation, as it will also delete:
Your list of contacts
Your chat history will be deleted.
Your profile
+ You will no longer receive any emails from Oasis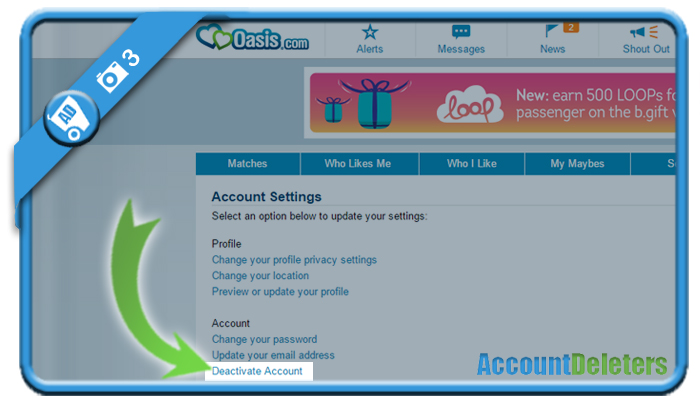 4 

 Last step – Select a reason for closure of your account

e.g. I have met someone in real life.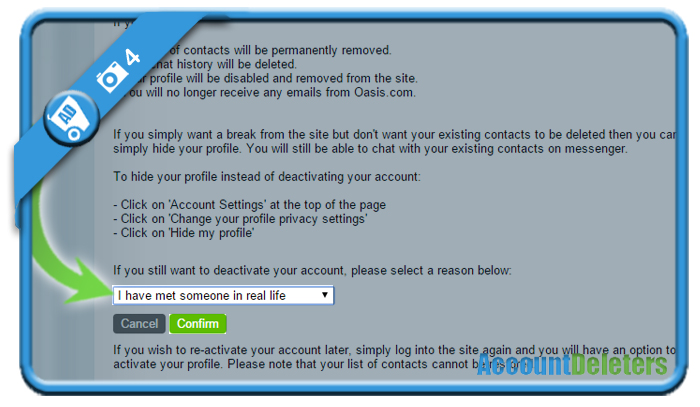 ✅ 

 Result

You'll be redirected automatically to the homepage and your account has been closed.

*Source (& thanks to): Oasis.com