Blingee is a creative community for animated pictures and graphics. But if you have an account on their website that you're not using anymore, you might be considering to close it. If that's the case: Don't look further, because I'm about to explain how you can do that with a special removal link.
I'll show you below with pictures how I managed to remove my profile on a desktop computer:
 2 

 Login on that page by entering your Username/email + password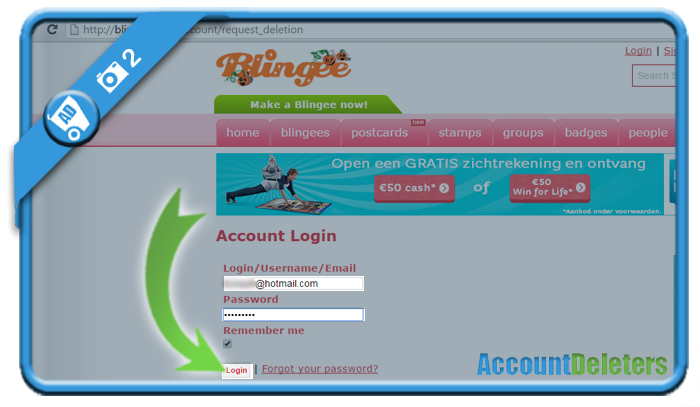 3 

 Enter your password and submit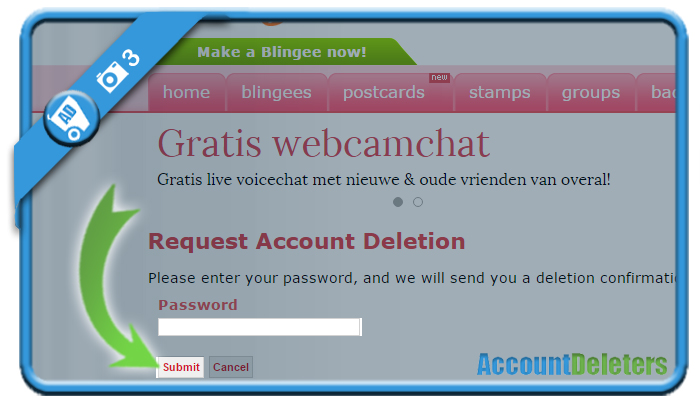 4 

 A message appears that a link has been emailed

so go to your email inbox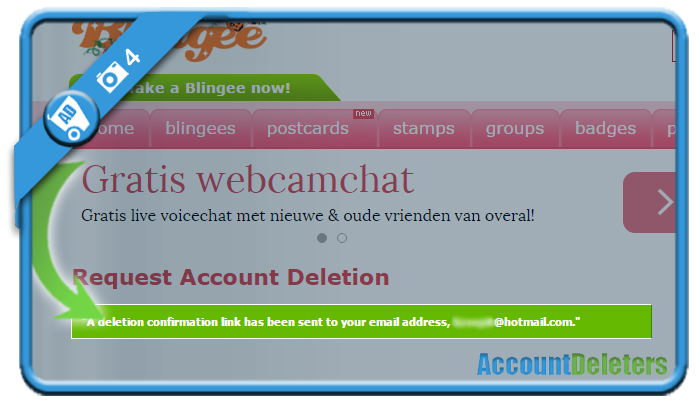 5 

 Deleting your account

is the title of the email you've received now from Blingee. Click on the account closure link in their email.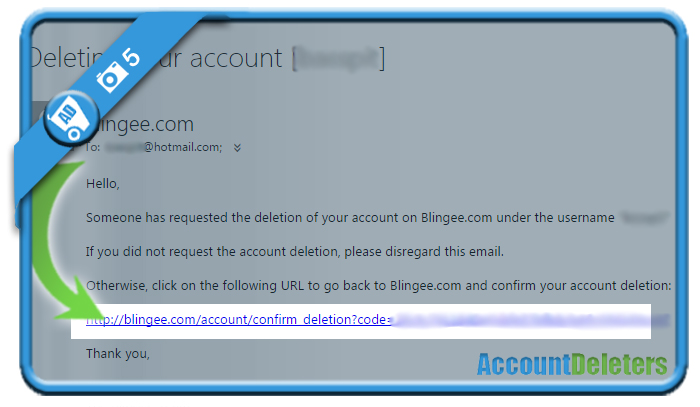 6 

 Confirm the removal

and that you're aware of the fact that all your images and links will be permanently deleted.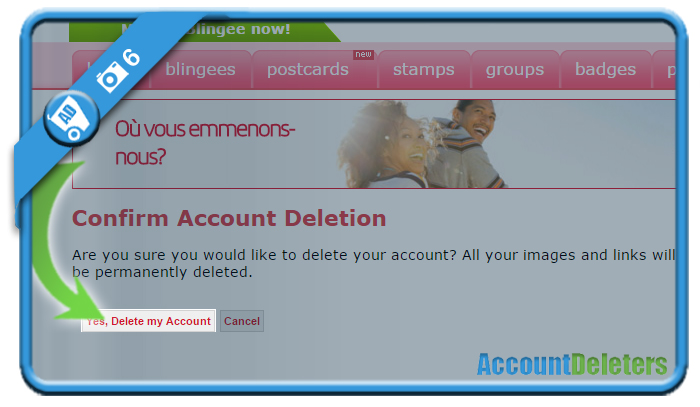 ✅ 

Result

Congratulations, your account has been successfully removed. As they indicate on their site, it may take up to 20 minutes for these changes to have be reflected.

Source (and thanks to): blingee.com