Coral is one of the biggest betting websites in the UK. As I'm someone who likes to place a bet now and then, I would always advice to bet with small amounts. But if you feel like you're a danger to yourself and you want to permanently remove your Coral account, we're here to help and facilitate that procedure for you. Because all it takes to remove your profile, is a message to their support team.
I'll show you below what what you need to do to close your account:
On this website you can find all details about the closure of your account or self-exclusion.
We see a confirmation that your account can be removed if you want that. All you need to do is contact their customer services team and request an account removal.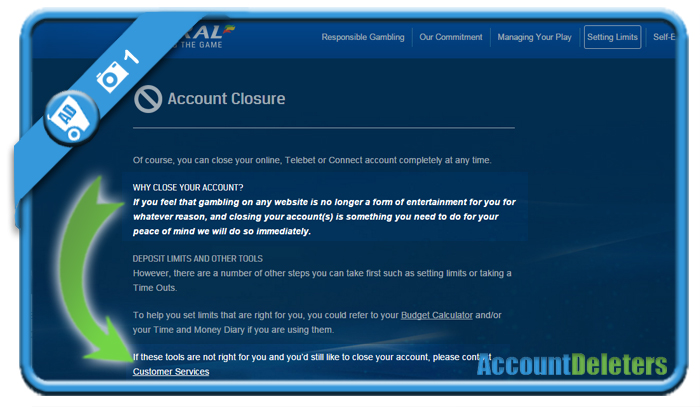 2 

 Email or call them

It's up to you which solution you prefer to call their customer support team:

They will of course check your identity for security reasons and might ask you why you want to close your account. To improve their customer insights, it's better to be honest and open about your reasons.

There's no shame about keeping yourself away from betting. On the contrary: it's courageous. Betting should be fun, not a cause of depression.
 ✅ 

 Result

The Coral customer service team will delete your account afterwards.

*Source (& thanks to): responsiblegambling.coral.co.uk