Bharatmatrimony is the self-proclaimed number 1 Indian matrimonial website. But when you're married in meantime, you will be considering to close your account of course. In that case: Don't look further, because I'm about to explain how you can do that in the Settings of your profile.
I'll show you below with pictures how I managed to remove my profile on a desktop computer:
 1 

 Go to Bharatmatrimony.com and sign in to your account
 2 

 Click on the gear icon (right top corner)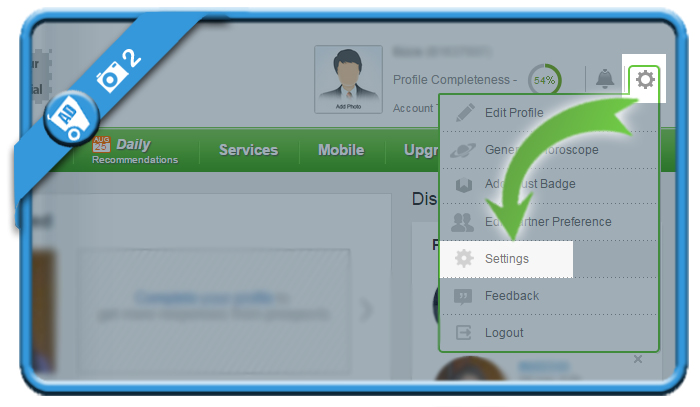 3 

 You'll notice a Delete profile link in the menu on the left
 4 

 Indicate a reason for removal of your account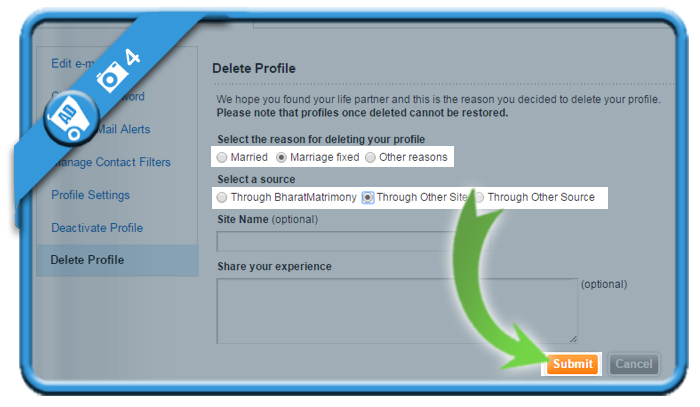 5 

 Confirm that you're sure you want to close it

by entering your password (for security reasons) and click on Delete profile.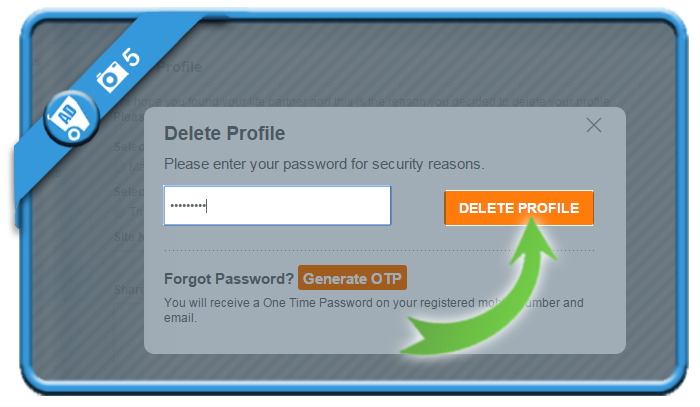 ✅ 

 Result

Congratulations, the message "your profile has been deleted. Thank you for using our services" will appear and your account is gone.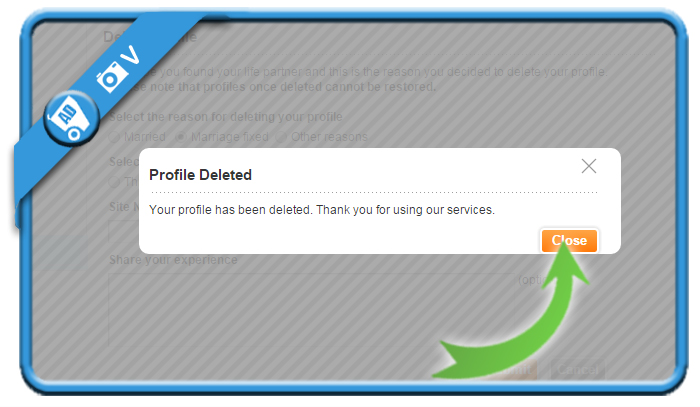 Source (and thanks to): bharatmatrimony.com