I think that Adult Friendfinder is the most popular adult dating site. But if you're in a relationship now, I'm quite sure you'll be looking for a solution to close your account on their website. If that's the case: Don't look further, because I'm about to explain how you can do that in the Settings of your account.
I'll show you below with pictures how I managed to remove my profile on a desktop computer:
 1 

 Go to adultfriendfinder.com and log in to your account
 2 

 Click on My profile in the left menu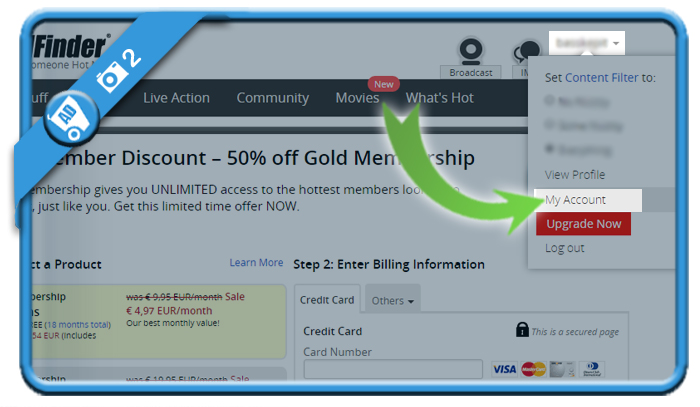 3 

 Scroll down to Manage account > Close account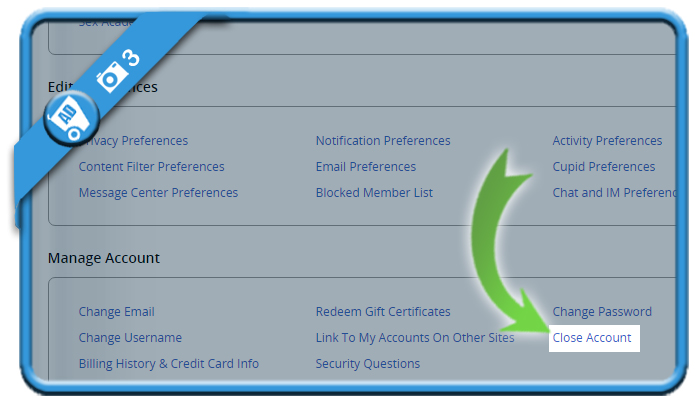 4 

 Look for the Please delete my account link

It's under Visit the Help page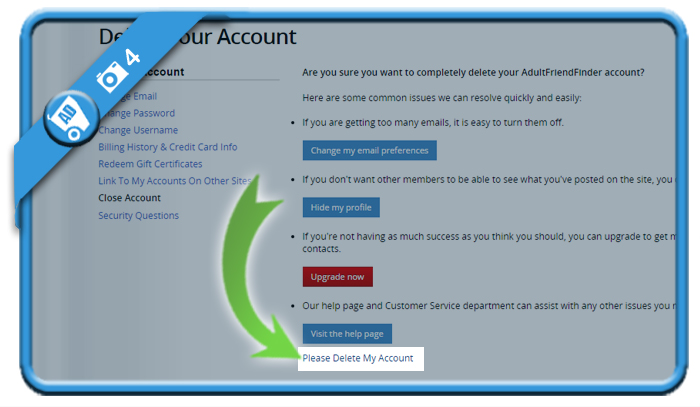 5 

 A password field will appear

Enter your password and click on Submit.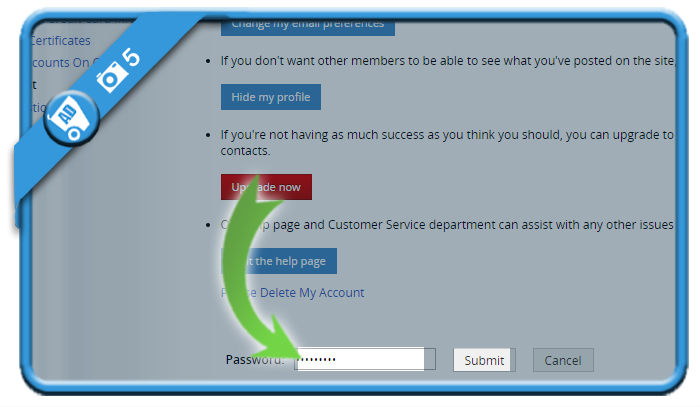 6 

 Last step – Enter a reason for the removal

E.g. I'm in a relationship now => Click on Submit.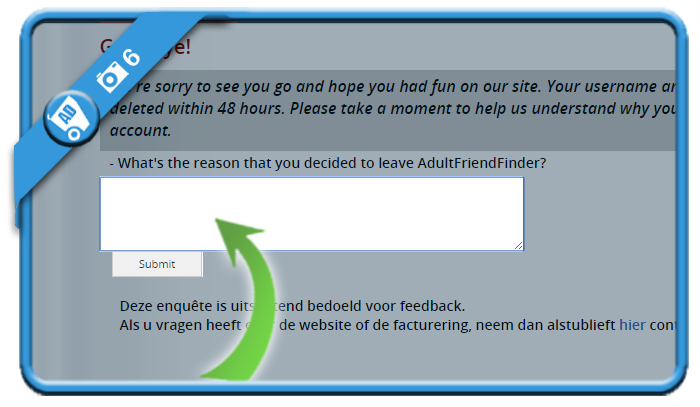 ✅ 

Result

Congratulations, you made it! Your username and profile will be deleted within 48 hours.

Source (and thanks to): adultfriendfinder.com