If you want to remove your account on Wayn (aka 'Where Are You Now'), a social travel network, you can easily do that in the Settings of your account.
I'll show you below how I managed to close my profile permanently using a desktop computer:
 2 

 Click on your picture in the upper right corner > choose My account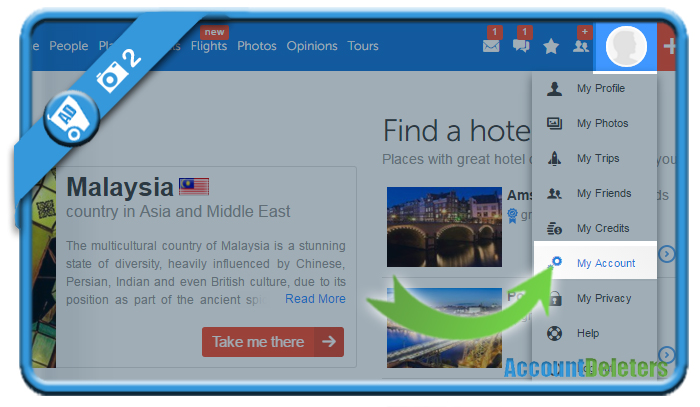 3 

 Select 'Delete account' in the submenu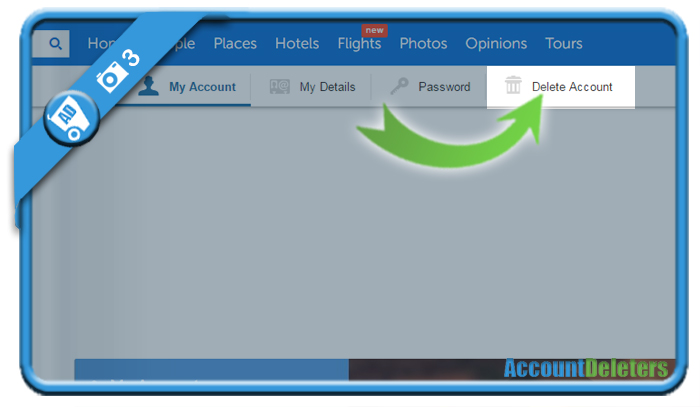 4 

 Last step: Indicate why you want to close the account (e.g. I don't find Wayn useful)

and enter your password. Then you can hit the Delete account button.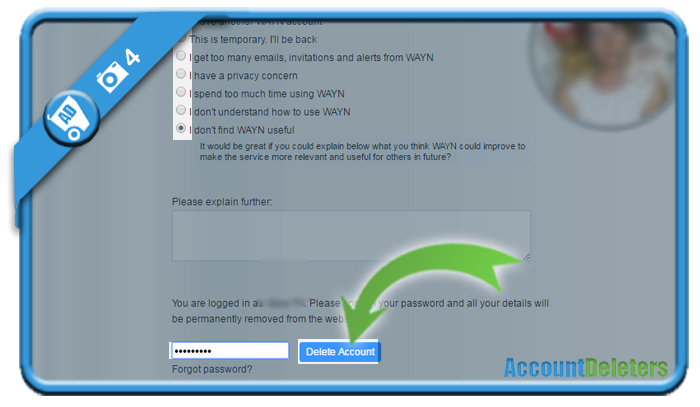 ✅ 

Result

Congratulations, you'll see a confirmation that your membership has been closed successfully.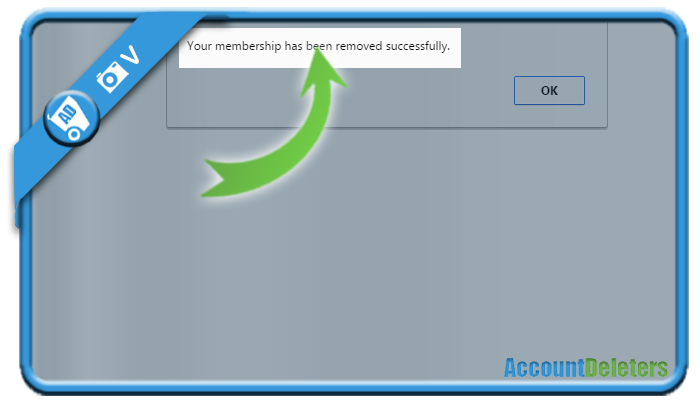 Source (and thanks to): wayn.com