Walgreens is an online pharamacy in America. At the same time, they have without any doubt one of the most difficult accounts to close. The reason: After serveral minutes of searching in their account settings and privacy policy, I ended up on a page that says that accounts can only be closed by asking them by phone.
Personally, I think it's a bit weird that you you need to use an offline device to close an online account, but it is what it is. This is the only way to delete your Walgreens account:
 1 

 Call their customer service on 1-877-250-5823

and ask them to delete your online account. It's toll-free and all you need to provide them is the email address that's associated to the account.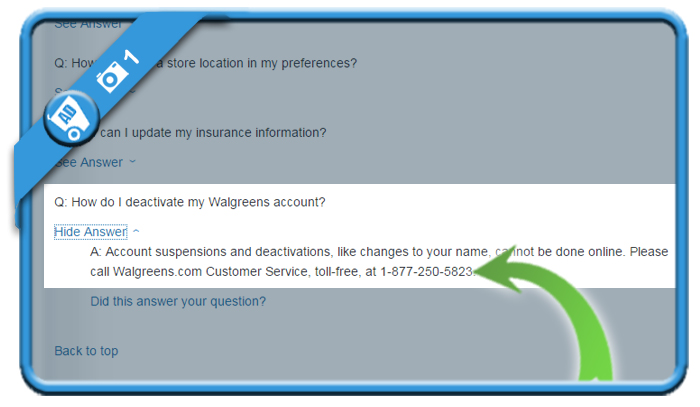 ✅ 

 Result

They might be asking you why you want to remove the account (e.g. because you're simply not using it anymore) and they'll close the account immediately.

Source screenshots (and thanks to): http://www.walgreens.com/topic/accounthelp/account_help_main.jsp