If you want to remove your account on Ustream, well known for their video streaming services, you'll learn in this manual that you can easily do that in the Settings of your account.
I'll show you below some pictures on how I managed to delete my profile using a desktop computer.
and log in by entering your email or username and password.
 2 

 Click on your picture in the right top corner of the dashboard

and select Account settings in the dropdown menu.
 3 

 Now look for a Delete account link

it's at the bottom of the Account settings page on the right side of the screen.
 4 

 Confirm that you're sure

that you want to Close your account (as you will also lose all your channels, recorded and uploaded videos, followers and view statistics with it)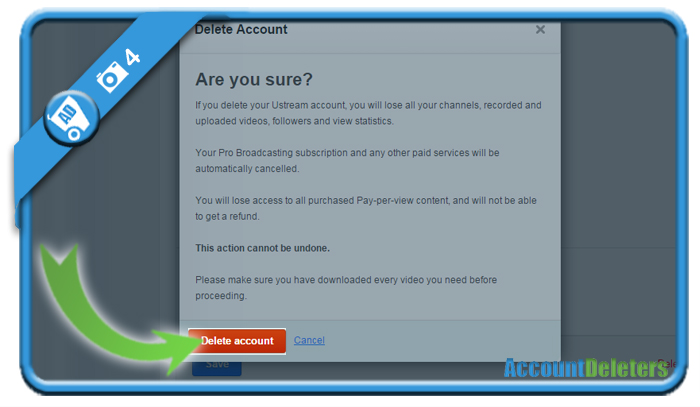 5 

 Type in your password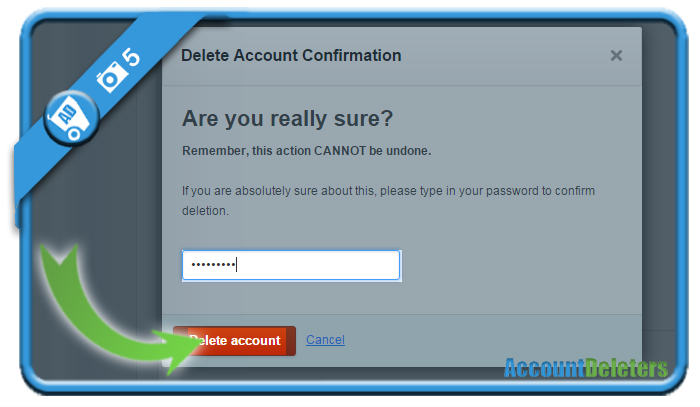 ✅ 

 Result

Your account has been removed and a message will appear: Succes. You'll be signed out automatically a few seconds after it.

*Source (& thanks to): ustream.com