Known as a Sugar Baby and Sugar Daddy dating website, Sugardaddie is quite unique in its kind. But if you've found the partner you were looking for, I can imagine you want to close your account. In that case: Don't look further, because I'm about to explain how you can do that in the Settings of your profile.
I'll show you below with pictures how I managed to remove my profile on a desktop computer:
 1 

 Open sugardaddie.com and sign in to your account
 2 

 Go to settings/info in the upper right corner
 3 

 Select the 'cancel' tab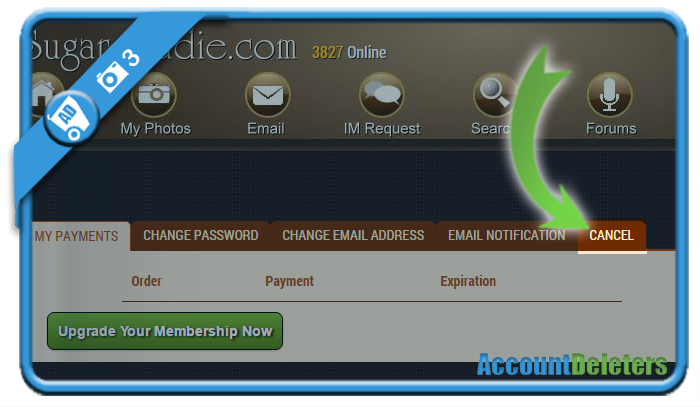 4 

 Click on the 'Permanently cancel account' button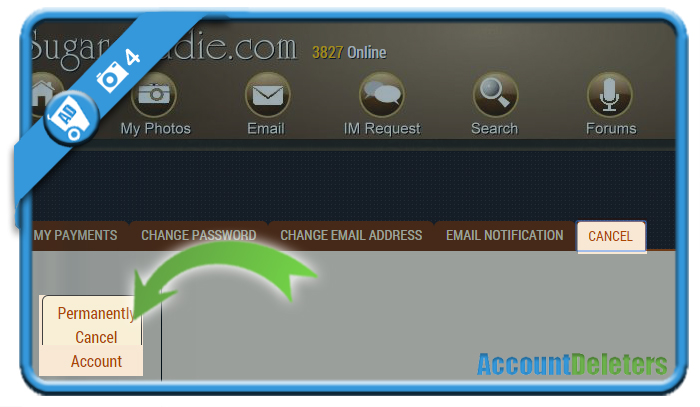 5 

 Final step – Tell them why you want to close your profile and Cancel

Example of reason(s): you're in a relationship or you think that there are too few members from your geographical area.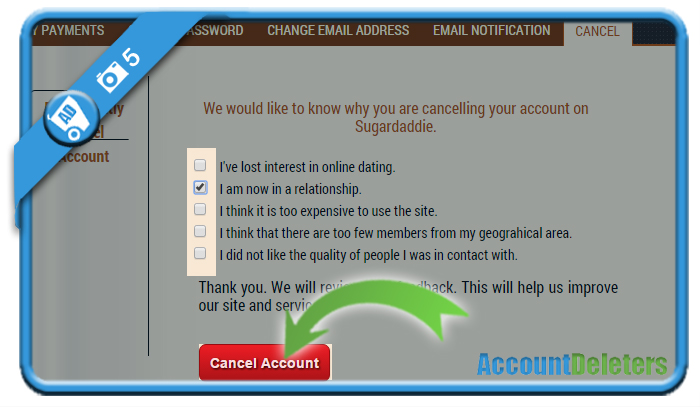 ✅ 

 Result

A message appears now: "Your account is permanently cancelled as you requested."

Your account has been removed now.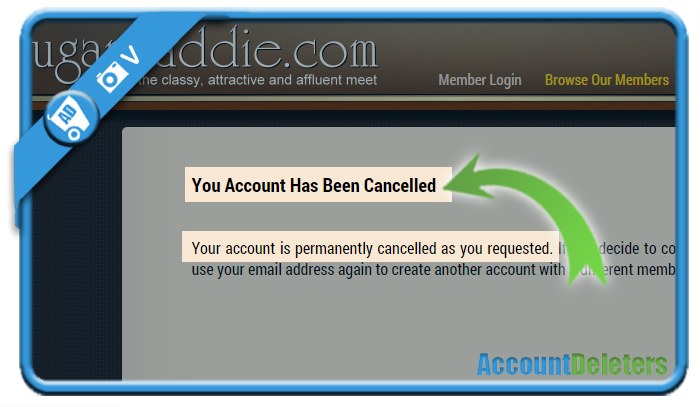 Source screenshots (and thanks to): sugardaddie.com