Smooch.com is a dating website. But if you have an account on their website and you're thinking about closing it, we're here to help and facilitate that process for you.
You can easily remove your Smooch account in the Settings of your account. It will take you just 1 minute.
I'll show you below how I managed to close my profile using a desktop computer:
 1 

 Go to Smooch.com and log in to your account
 2 

 Select Settings in the left menu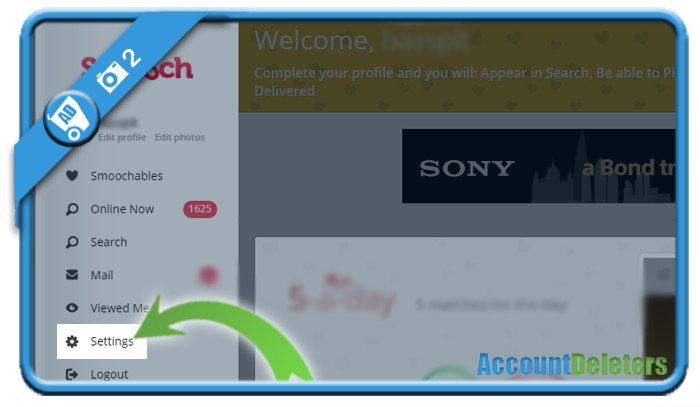 3 

 Scroll down to the bottom of the Settings page

where you will find the Delete profile button.
 4 

 Select a reason for removal of the account and add a comment (just type something)

and click on Delete profile again.
 5 

 Last step – Confirm that you want to close the account

Because this last click will remove all data from the site and you will lose all your content including all mail and all photos.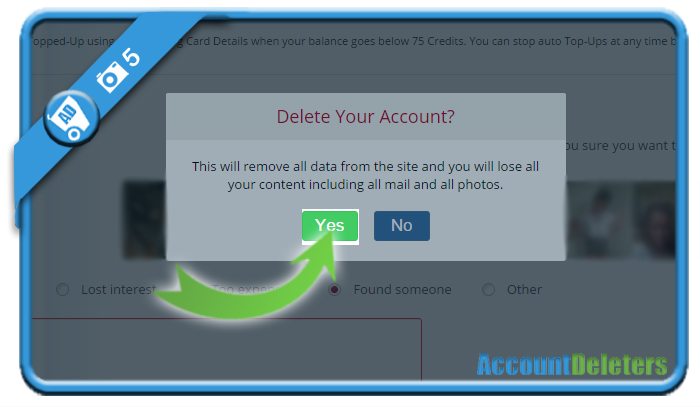 ✅ 

 Result

You'll be redirect to the logout page and your account is gone. Mission accomplished!

*Source (& thanks to): smooch.com