If you want to permanently delete your Hotmail account in a fast way, you came to the right place. We explain in easy steps using pictures how to remove your profile on Outlook.com:
 1 

Open the Hotmail removal link

by clicking on the green button below and signing in to the account you want to delete.

Choose the button Next below the part Make sure the account is ready to close.

[button-green url="https://account.live.com/closeaccount.aspx" target="_blank" position="left"] Open Hotmail removal link > [/button-green]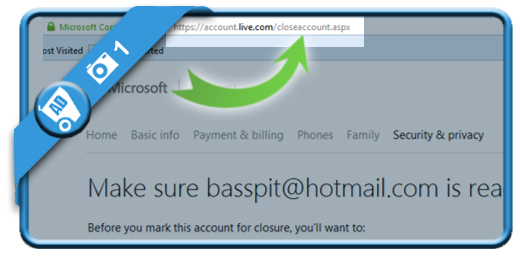 2 

Mark all checkboxes and indicate a reason

of why you want to remove your Hotmail account. As Outlook.com states it might help improve their services. Choose Mark account for closure when you're done.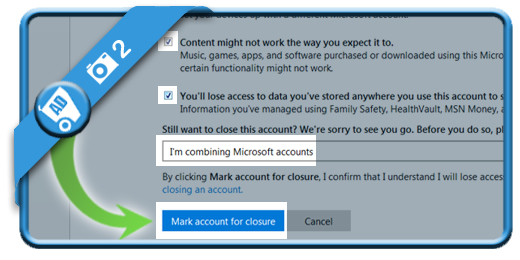 3 

You receive a confirmation

That your account will be closed in about 60 days. You will also receive a copy of this message by text message on your mobile phone.

After 60 days your account cannot be restored anymore and will be removed permanently.
 ✅ 

Result

60 days later your account will be closed.