If you want to remove your account on Sammydress, an online shop that's specialized in clothing for men and women, you'll see in this manual that you can easily do that by contacting the customer support team.
I'll show you some pictures below on how I managed to delete my profile using a desktop computer.
 1 

 Go to sammydress.com and sign in to your account
 2 

 Once you're logged in, click on My tickets when you arrive in My account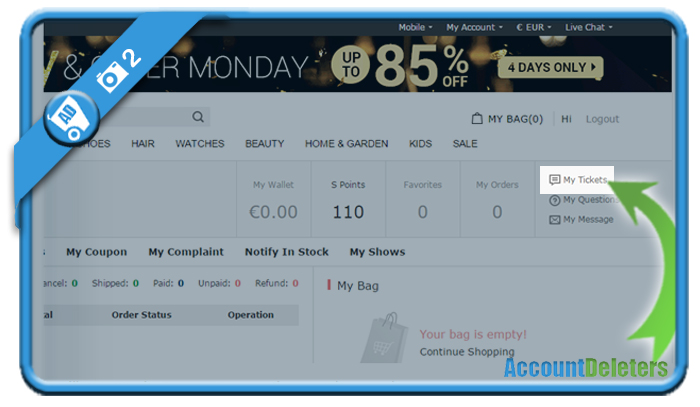 3 

 You'll arrive in the Support Center. Choose Submit a ticket.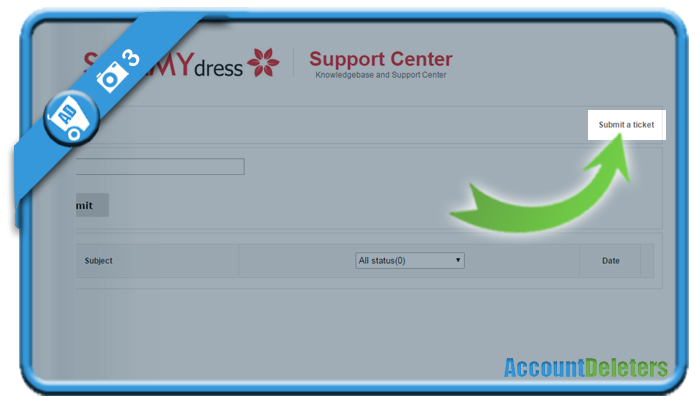 4 

 Select as Issue type: Other issues and fill in the form:

Subject: How to delete my account?

Message: Dear Customer care team,

I have an account on Sammydress.com, but I would like to delete it (simply because I'm not using it anymore) and I can't find a delete button in the settings of my account. Can you please remove this account?

> Sammydress ID: (your email)

Kind regards,

(your name)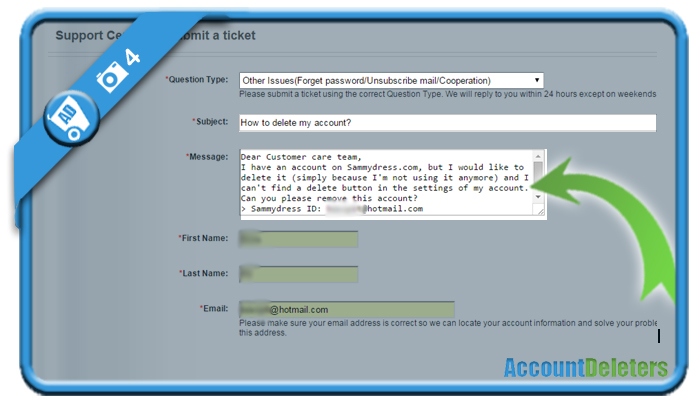 5 

 You'll see a confirmation that your message has been sent and you'll receive a ticket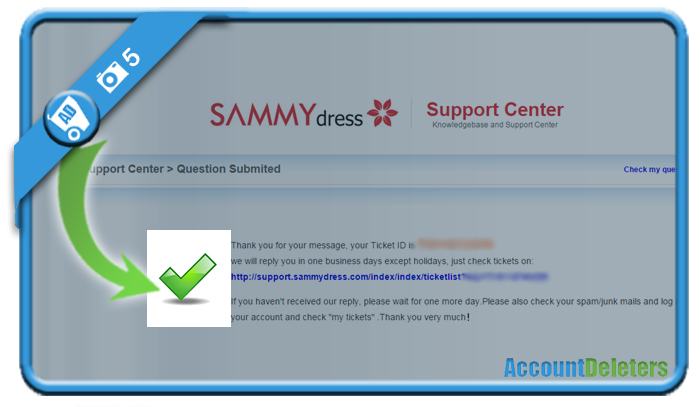 ✅ 

 Result

1 day later I received an email from Sammydress that their customer service staff had responded to my query and the status of my ticket had changed.

Ironically you can't see the content of the ticket anymore, as your account has been deleted 🙂 When you try to login, you"ll see from now on a message: Your email/password is incorrect. Please try again. It means that your account has been closed and they correctly did what we asked them to do.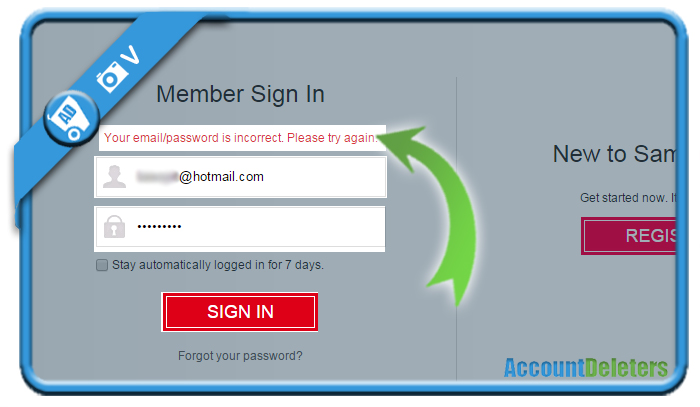 *Source (& thanks to): sammydress.com