If you want to remove your account on Rediffmail, a web-based email service, I can tell you that it's a very easy thing to do. I tested the method myself and it turned out to work.
I'll show you below how I managed to close my profile permanently:
 1 

 Scrolling through rediff.com…

I found this phrase in their support pages: "If you do not use your account for 90 days, your account will get deactivated and you will not be able to use the account anymore".

=> This sounded as a very easy solution, but I wanted to be sure about that, so I tried it out myself.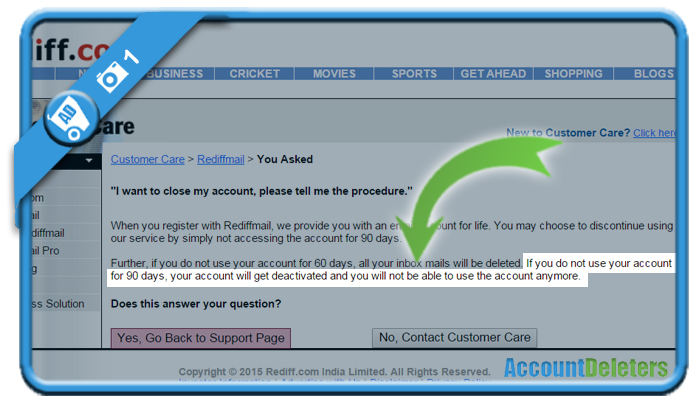 Source: http://support.rediff.com/cgi-bin/support/printdetail.cgi?id=mail_q_m6.htm
 2 

 So I didn't log in for more than 90 days

and when I tried to log in on my Rediffmail, I could see a message: "Wrong username and password combination. Please try again."

This confirms that our account has been deactivated.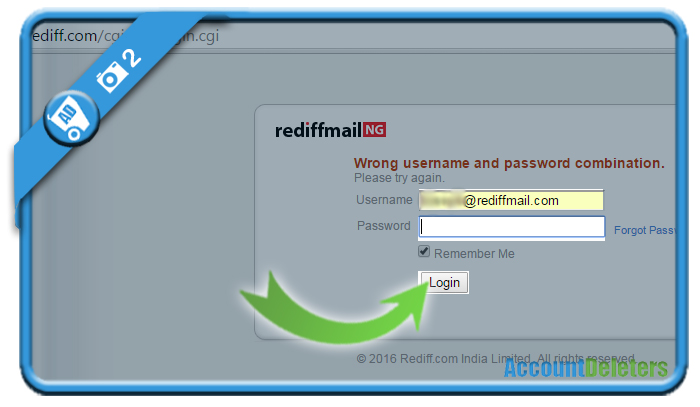 ✅ 

 Conclusion

So basically, all you need to do to delete your account (or in fact: don't need to do) is not log in for 90 days. Their system will automatically close the inactive account.

Source (and thanks to): rediffmail.com