If you want to close your account on Fandango, a website for movie tickets, you'll see in this manual that you can easily do that by contacting the customer support team.
I'll show you some pictures below on how I managed to permanently remove my profile using a desktop computer:
 2 

 Fill in the form
Category

: Privacy
Email
Name
Zip code

Product

: Web

Question (e.g.)

:
Dear Fandango customer support,
As I'm not using my Fandango account anymore, I would like to ask you to remove it from your database. Can you please delete the account that's associated with the email address: (fill in your email address)?
Kind regards,
(your name)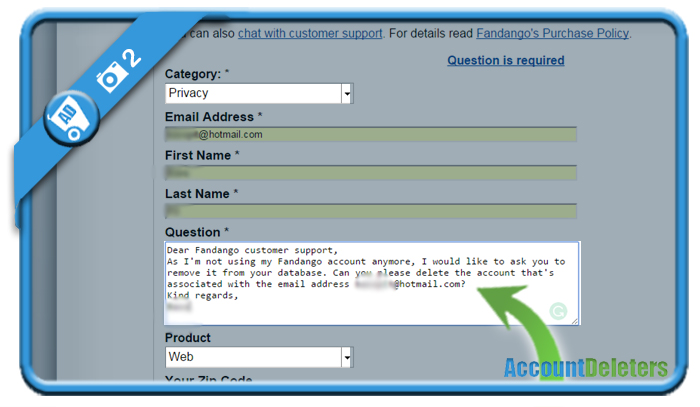 3 

 Click on Finish submitting question

and a message will appear: Thank you for contacting Fandango Customer Service. We will respond to your email requests for support within 24 hours.
 ✅ 

 Result

3 days later I received a (very kind) message from the customer support team, confirming me that they could remove and close my account. They only asked me if I was sure that I wanted to do this (as their services are free).

All you need to do, is reply that you're sure that you want to delete your profile.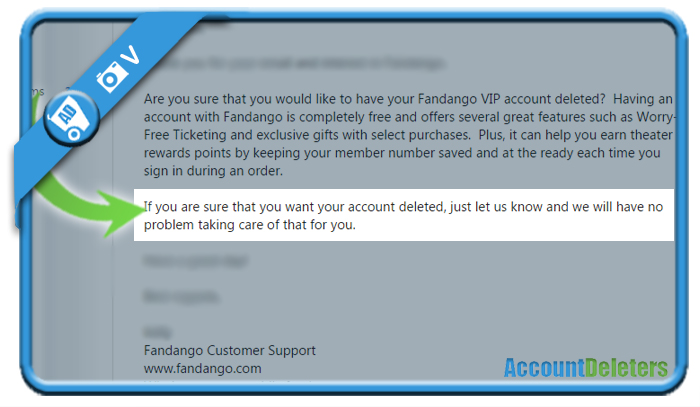 *Source (& thanks to): fandango.com