If you want to close your account on Newegg, an e-commerce website for laptops and computer parts, you'll see in this manual that you can easily do that by contacting the customer support team.
I'll show you some pictures below on how I managed to permanently remove my profile using a desktop computer.
 2 

 Go to customer service > customer help center (upper right corner)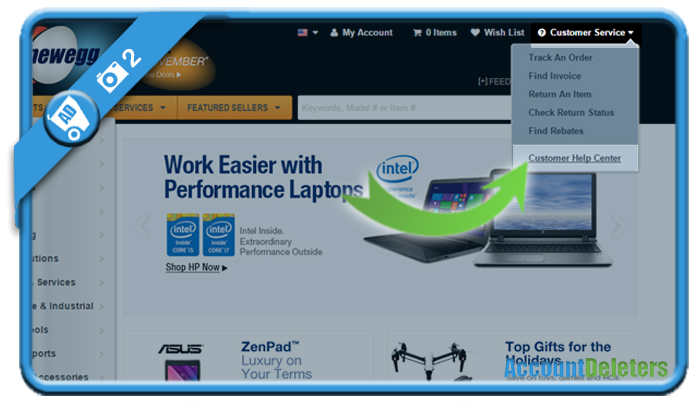 3 

 Scroll down and select contact us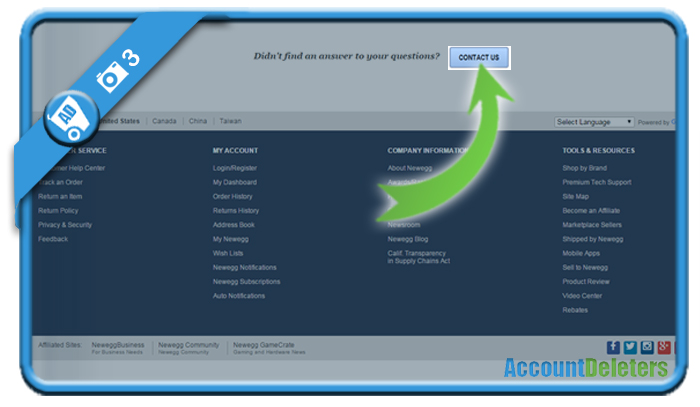 4 

 Choose Email us and fill in the form
Name
Email

Issue

: Account/other > Other account-related questions

Message

:
Dear customer support,
I'm not planning to buy anymore computer products so I would like to delete my Newegg account.
I can't find this option in the settings of my account, can you please close it?
Email associated with my account: (your email address)
Kind regards,
(your name)
 ✅ 

 Result

14 days later I received a (very kind) message from the customer support team that they were unable to permanently delete an account, but that they can block an account. All you need to do here is reply on their message and confirm that they may block your profile. In the end, the result is almost the same as a permanent closure.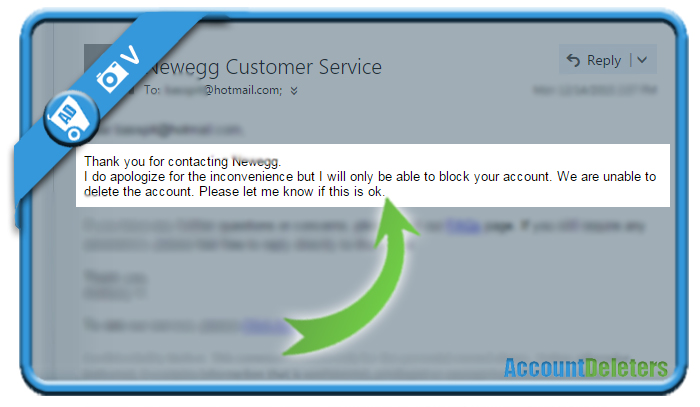 *Source (& thanks to): newegg.com