Who doesn't know National Geographic? The nature explorers with their own magazine and tv channel have always been very popular. But when you have an account on their website and you're not planning to keep it, you might of course be looking for a solution to close it. In that case: The only method to remove an account is by filling in their removal request form.
I'll show you how you can delete your profile in 2 clicks:
 2 

 Now you need to select the correct inquiry type from the dropdown menu:
Type of question

: National Geographic community account

Type of category

: Request to delete account
Next to your name and email address, in the rest of the form, you can fill in:
Subject

: How to remove my account?

Description of issue

: Dear National Geographic support team, I would like to close my account. Can you do that for me please? Kind regards, [your name].
When you've done this, you can send your mail.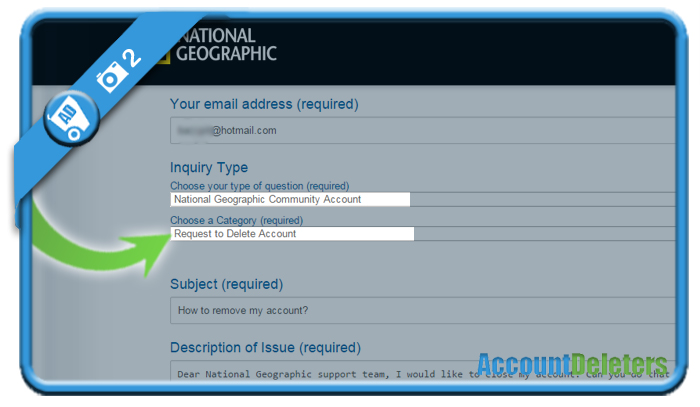 ✅ 

 Result

1 day later, you'll normally receive an email in which they ask you to confirm by e-mail that you want to permanently delete the account. All you need to do is reply on their mail that you confirm that your account can be closed.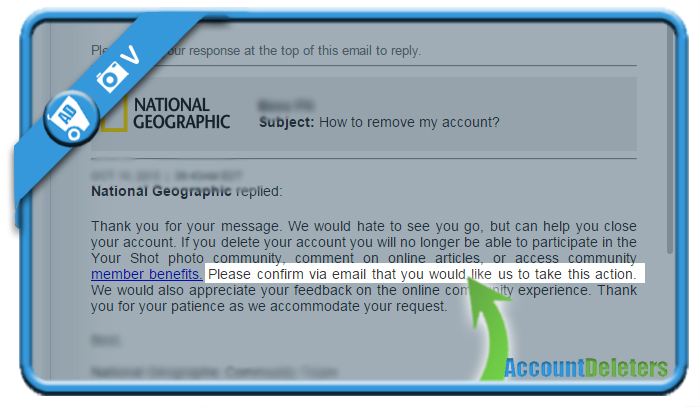 Source (& thanks to): http://www.nationalgeographic.com/