Moviestarplanet is a social network where everybody can be a moviestar. But if it doesn't bring what you expected, you might consider to close your account. In that case: Don't look further, because I'm about to explain how you can close your profile with a special removal link in the help section.
I'll show you below with pictures how I managed to remove my profile on a desktop computer:
 1 

 Go to the Moviestarplanet site of your country (e.g. www.moviestarplanet.co.uk) and sign in
 2 

 Click on the question mark (?) in the upper right corner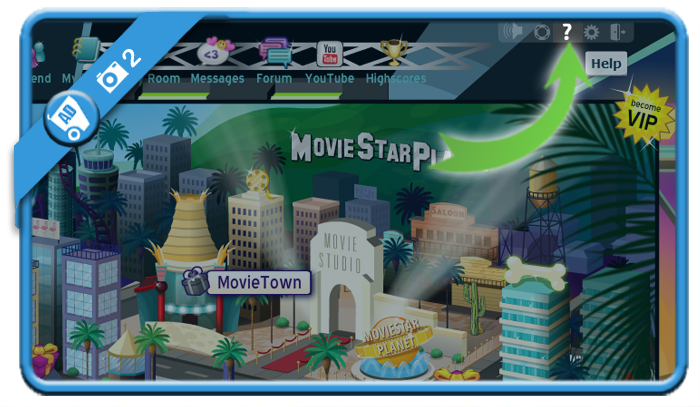 3 

 Select My user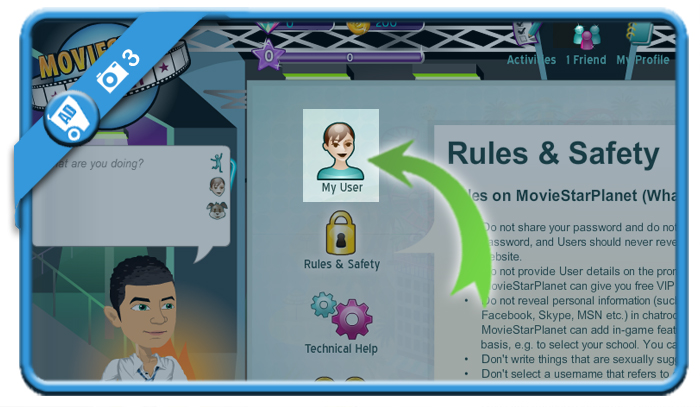 4 

 Delete user appears now at the bottom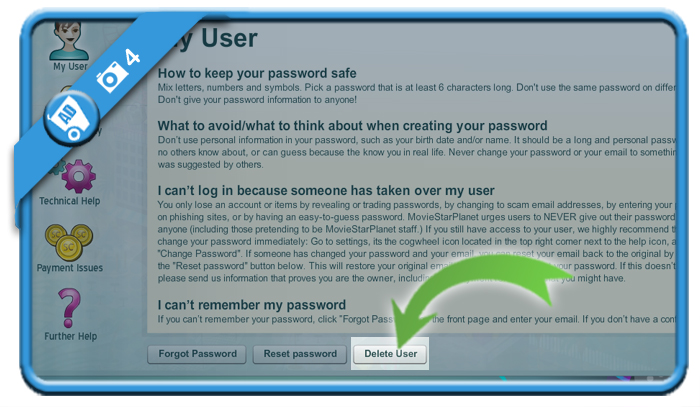 5 

 Enter your username and password

and click on Remove user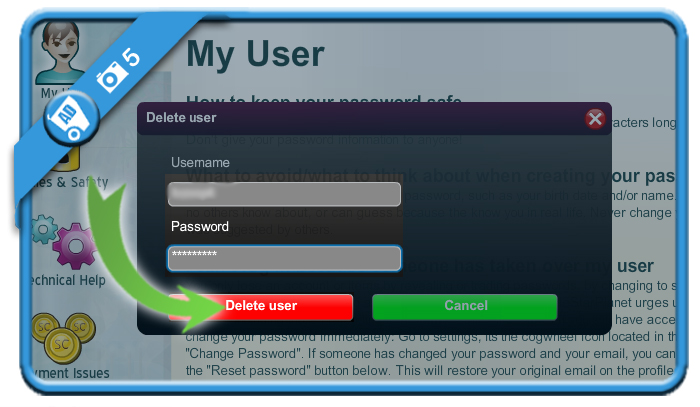 6 

 Last step – Confirm that you're sure that you want to close the profile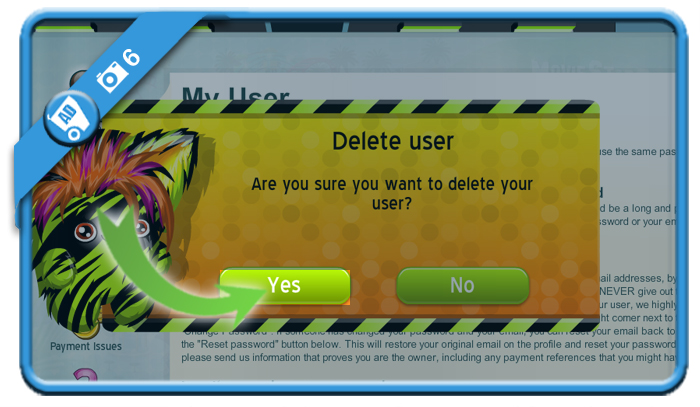 ✅ 

Result

A message appears: The user has been deleted. Our mission has been accomplished!