If you want to remove your Mingle2 dating account, you can easily do that in the Settings of your account.
I'll show you below how I managed to delete my profile using a desktop computer:
 1 

 Go to www.mingle2.com

and log in by entering your email address and password on their site.
 2 

 Click on the picture in the right top corner

and select Setting.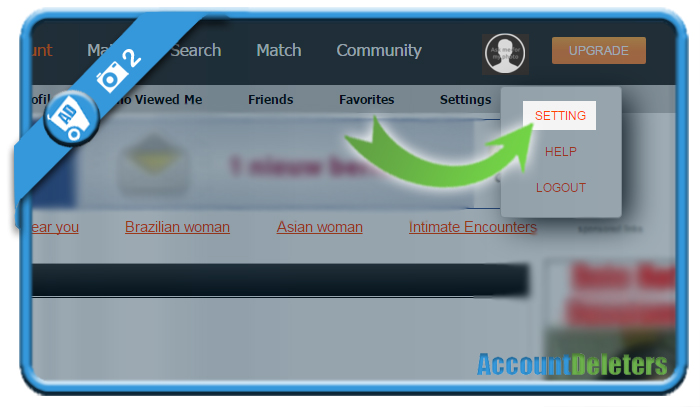 3 

 Select Deactivate profile

in the account settings list you see right now.
 4 

 Confirm that you want to close it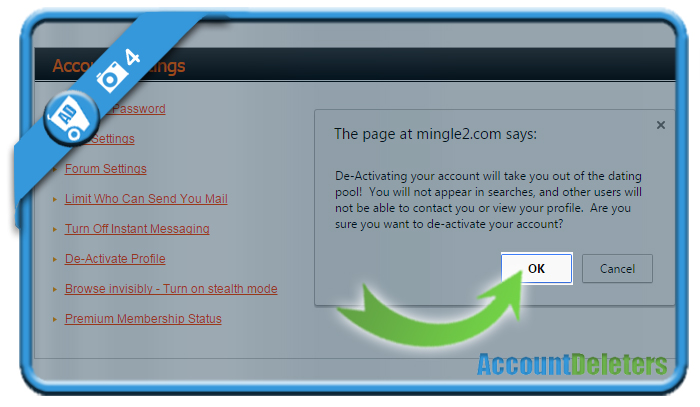 5 

 Fill in the 3 questions
Question 1:

 Why are you deactivating your account?
Question 2: How satisfied were you overall with our website?

Question 3:

 Other comments or feedback?
 ✅ 

 Result

A message will appear:
Your account has been deactivated, which means:
Your profile will no longer appear in any other user's search results.
Your profile will not be viewable by other users.
Other users can no longer send you messages.
Mission accomplished!
*Source (& thanks to): Mingle2.com