If you want to remove your account on LatinAmericanCupid, a dating website dedicated to latin singles, you can easily do that in the Settings of your account.
I'll show you below how I managed to close my profile using a desktop computer:
 1 

 Go to www.latinamericancupid.com

and log in by entering your email address and password on their site.
 2 

 Click on the gear wheel in the upper right corner

and select Profile settings in the menu.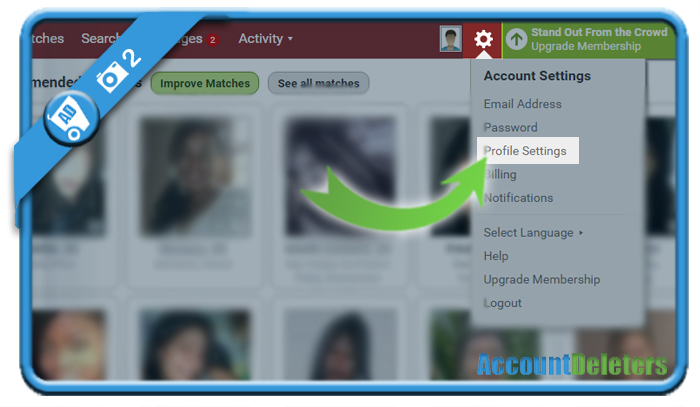 3 

 Scroll down till you see Switch off profile

And click on: To switch your profile off on LatinAmericanCupid.com please click here.
 4 

 Before you leave, select an issue and reason from the list

e.g. I found someone – I found my partner through the site => Submit.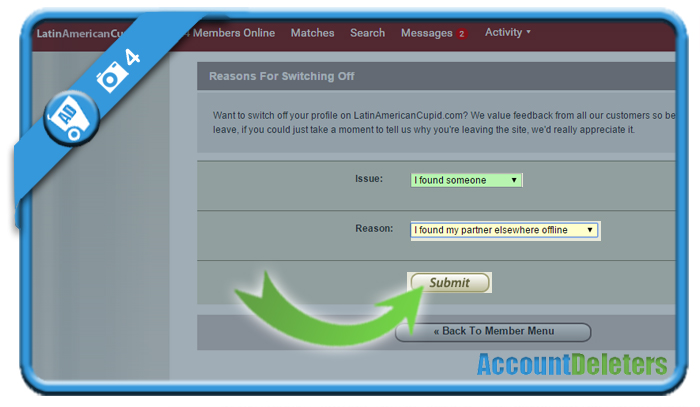 5 

 Don't let the feedback box distract you in the next step

Because if you want to close your profile without leaving comment, you need to choose in the upper right corner: Continue to switch off.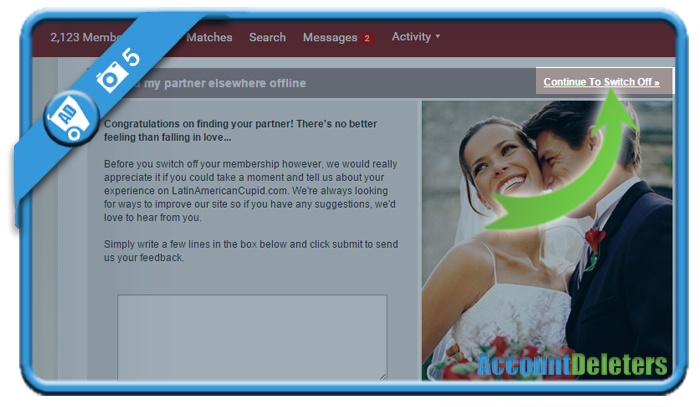 6 

 Last step – Hit the Switch off membership button

after entering your password (2 times)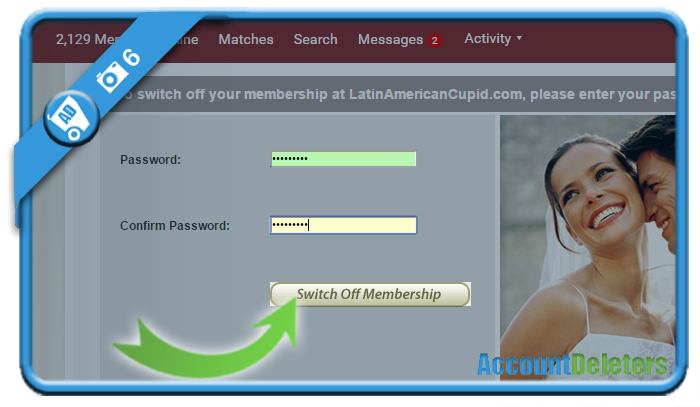 ✅ 

 Result

A message will appear:
Your Membership Has Been Switched Off
Your account has successfully been closed and you can leave the website now.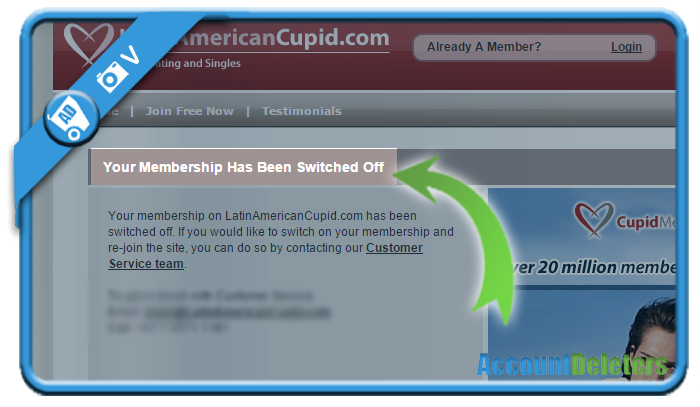 *Source (& thanks to): LatinAmericanCupid.com