If you want to close your account on Goibibo, a booking website for flight & bus tickets and hotels, you'll see in this manual that you can only do that by contacting the customer support team.
We'll continue this article, demonstrating what you need to do exactly. I'll show you some pictures below on how I managed to permanently remove my profile using a desktop computer.
To start the account removal procedure, you need to send a message to the customer service:
 1 

 Login to your account and click on 24×7 goCare support in the header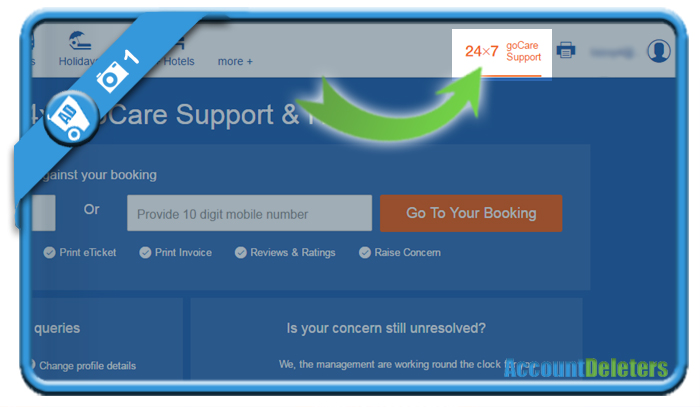 2 

 Select Write to us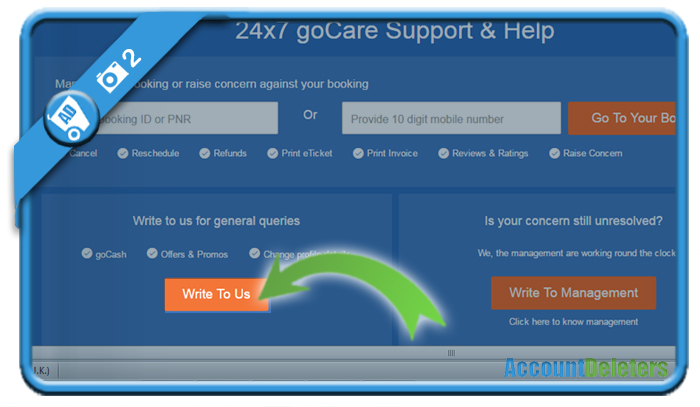 3 

 Fill in the open fields:

Query: Request to delete my account

Email: (enter your email address)

Query: Account related query > I want to deactivate/activate my account

Message: Dear Goibibo support team,

Can you please deactivate my Goibibo account as I'm not using it anymore?
Email address: (your email address)
Date of birth: (your date of birth)
Requesting: deactivation
Thanks in advance for keeping me posted about this request
Kind regards,
(your name)
=>Submit query when you're done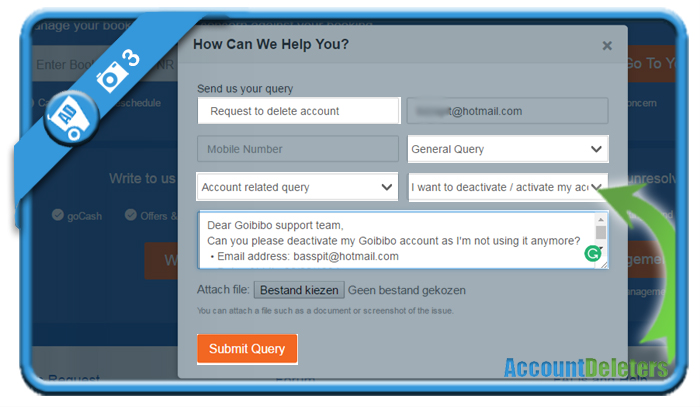 4 

 You'll receive a service request ID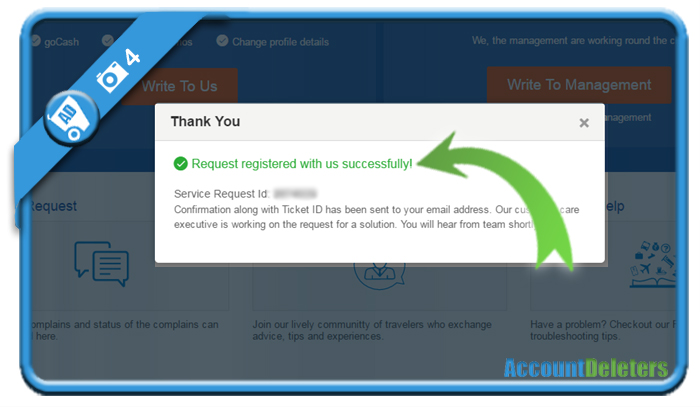 V 

 Result

One day later, the customer service wrote me an email to confirm that my account had been deleted.

That's all we wanted to hear, thanks team Goibibo! 🙂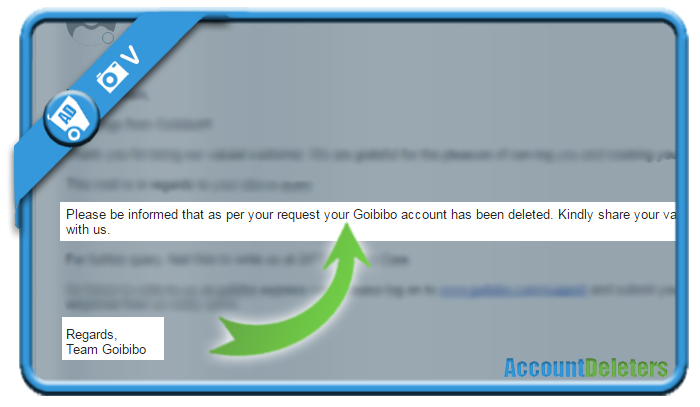 *Source (& thanks to): goibibo.com