Although Fubar is the internet's best kept secret, but I'll make sure the procedure to close an account on their website isn't.
Fubar is like a bar, but then on the internet. If you want to remove your Fubar account, you can easily do that in the Settings of your account.
I'll show you below how I managed to close my profile using a desktop computer:
 1 

 Go to www.fubar.com

and log in by entering your email address and password on their site.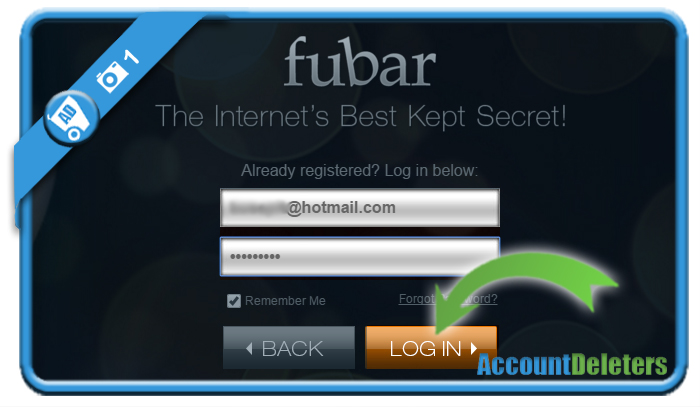 2 

 Select My > Settings

in the main menu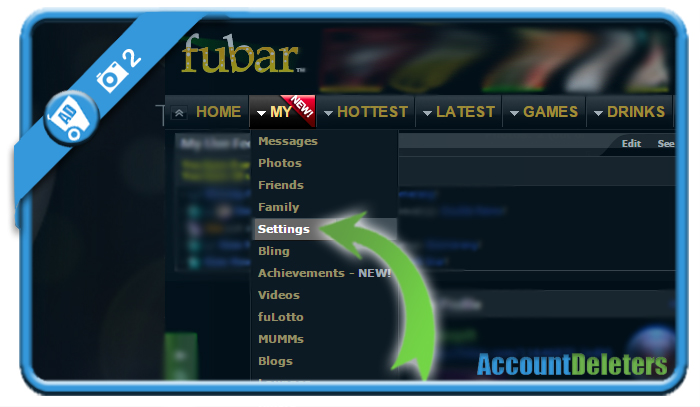 3 

 Scroll down till you see Miscellaneous

Right under it you will find a Delete account link.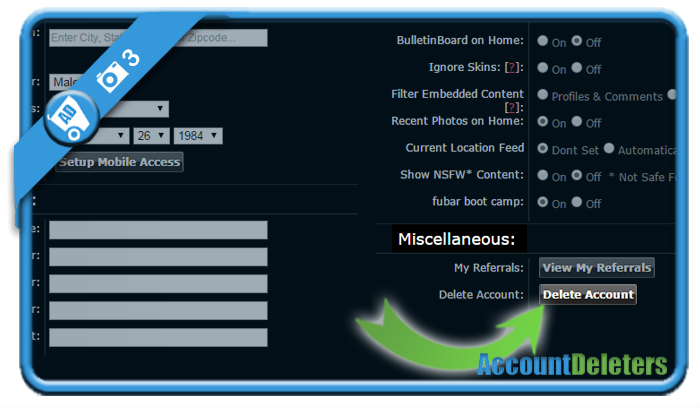 4 

 Last step – 3 little things to do
Tell them why you're leaving (e.g. Too many moving or flashing pictures, My friends are not on Fubar,…)
Fill in the captcha code you see
Click on Remove my profile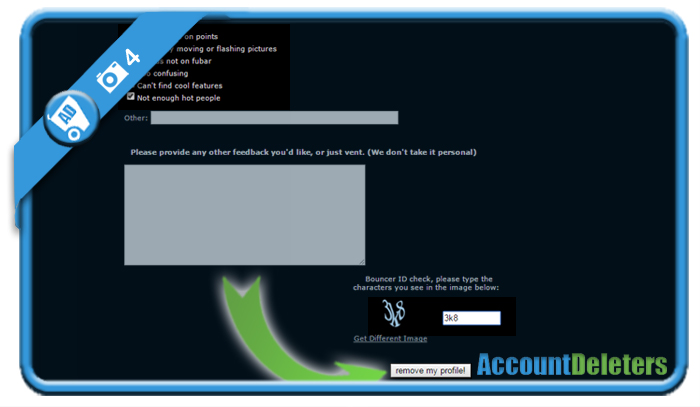 ✅ 

 Result

A message appears: Successfully removed account. Thank you for trying out Fubar! => Mission accomplished!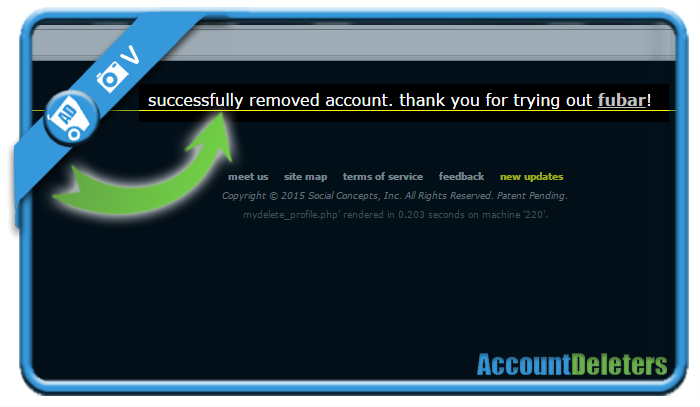 *Source (& thanks to): Fubar.com