If you want to remove your account on Flipboard, a mobile app that combines social media and news articles, you can easily do that in the Settings of your account.
I'll show you below how I managed to close my profile permanently using a desktop computer:
and log in by entering your email address (or username) and password on their site.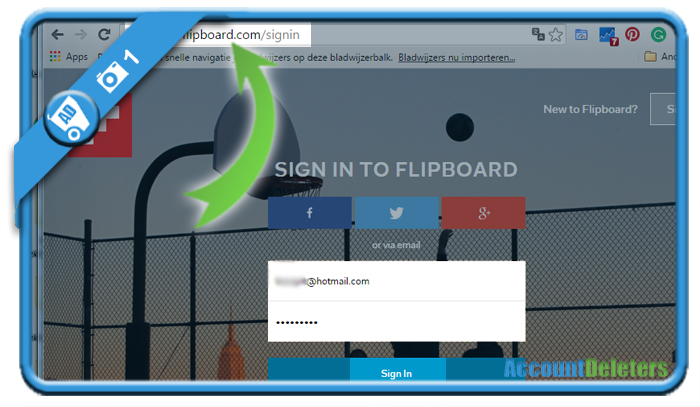 2 

 Select the picture in the upper right corner. Then you can choose Settings.
 3 

 Scroll down to the bottom, where you will notice a Delete account link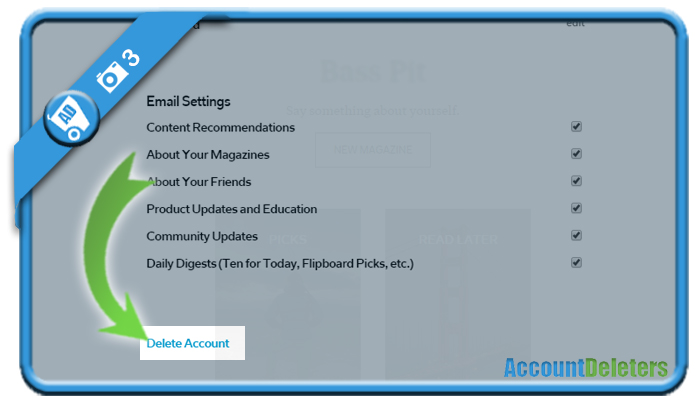 4 

 You'll be requested to re-enter your password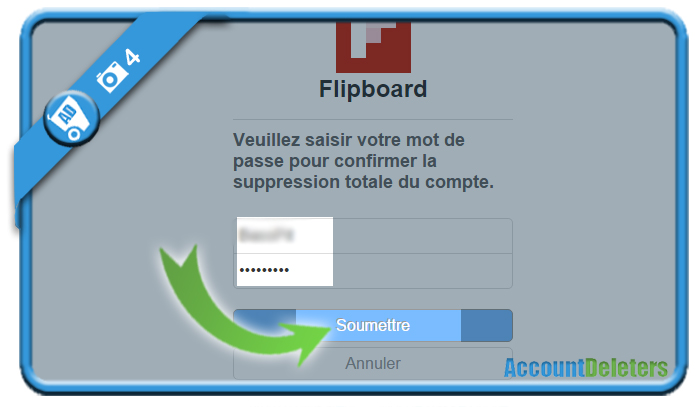 ✅ 

Result

Your account will be removed and you'll be redirected to the Flipboard homepage. Mission accomplished!

Source (and thanks to): flipboard.com