Faceparty is a social network website that claims to be the biggest party on earth, but apparently it's also the most difficult party to leave if you want to remove your account:
There's no delete button or removal link
I contacted the support 2 times, asking them to close your account, but they simply didn't react
=> If you want to remove your account on Faceparty, you'll need to use a special trick and report your own profile.
 1 

 Go to faceparty.com and log in
 2 

 Select My profile in the main menu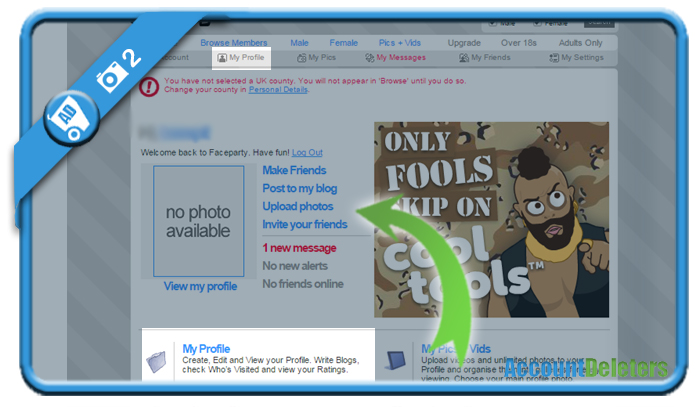 3 

 Choose the first option: View profile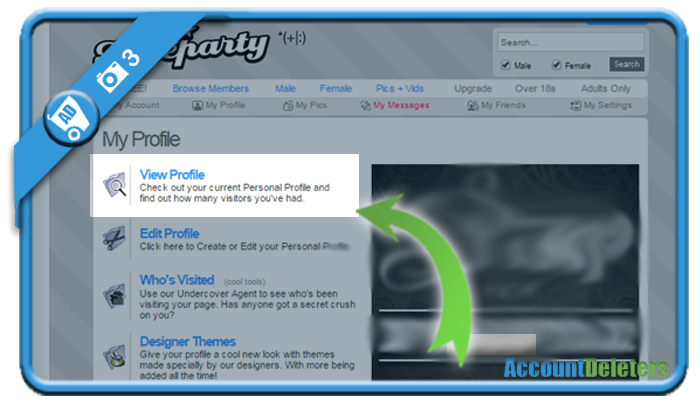 4 

 Click on Report member
 5 

 Fill in the form

Reporting what: a profile

Offense: Security concern

Description: This is my account and I want to remove it, but I can't find a delete button!

Handling of claim: Delete member

Finish by filling in your details

=> Report member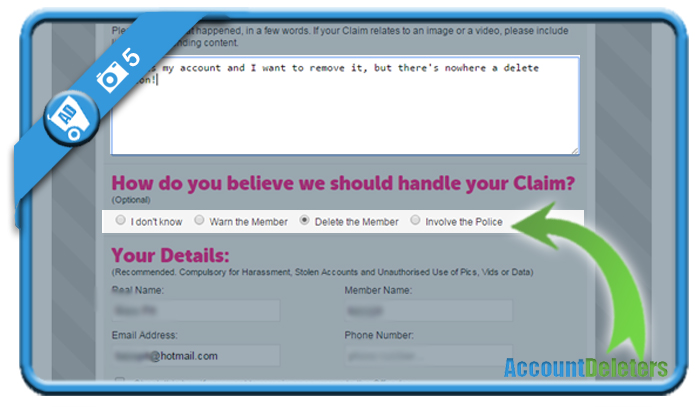 6 

 A confirmation appears: Thank you for reporting this member. We will review your complaint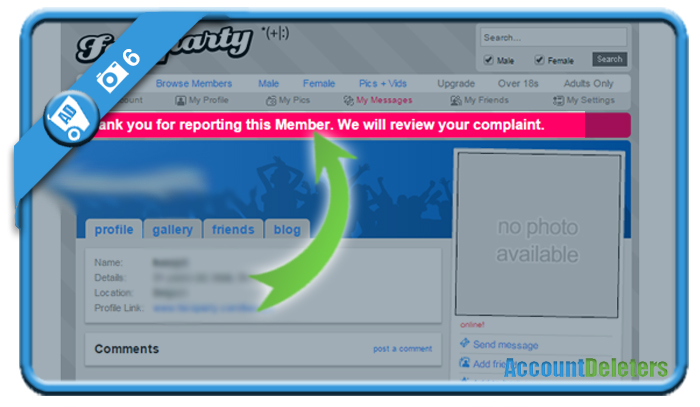 ✅ 

Result

I never received any message from the support team, but when I tried to login 1 month later, a message appeared:
Account deleted.
=> your account is closed now. Mission accomplished!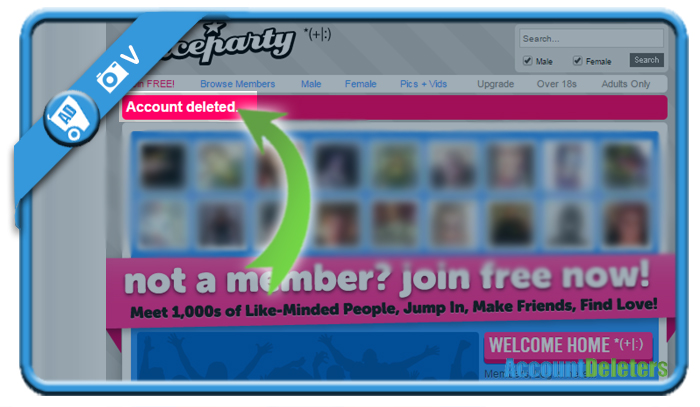 Source (and thanks to): faceparty.com