Dayre wants you to tell your story and share it with other people. But maybe the app didn't bring what you hoped for and you want to remove your profile.
In that case, you'll read on the Help page of their website: "You are not able to delete your Dayre account at this time." But honestly, I don't take 'No' for an answer and keep on looking till I find a solution. What they don't tell you is, that you can close your account if you want to.
All you need is the confirmation e-mail they emailed you upon registration. I'll show with pictures from my iPhone what you need to do:
 1 

 Go to the inbox of your email

by that, we mean of course the inbox of the email address that's linked to the Dayre account.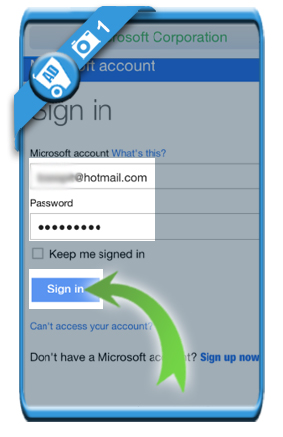 2 

 Search for the account activation e-mail you received from them

You received it upon registration. The subject of the mail is: "Please verify your email for Dayre".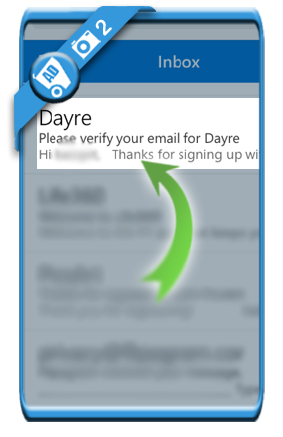 3 

 If you didn't sign up with this email, please 'Notify us'

is a link you'll notice when you scroll down to the bottom of the activation e-mail. That's the one you need to click.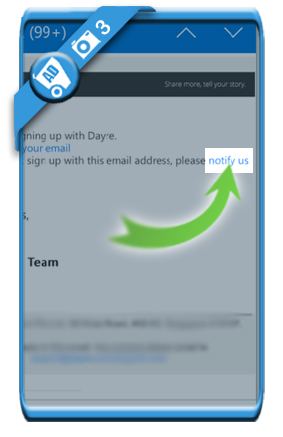 4 

 Delete account button appears

and as mentionned in the text, this button allows you to completely remove your email address and profile from their system.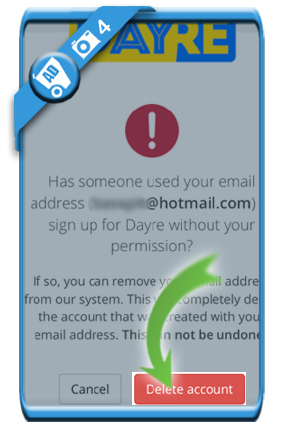 ✅ 

Result

The account has successbully been deleted from their system. You're now free to delete the app itself from your device.

Source (& thanks to): dayre.me