If you want to remove your account on Couple, an app that makes couples last their beautiful moments forever, you'll see in this manual that you can easily do that by making use of a special removal link. 
I'll show you below some pictures on how I managed to delete my profile using a desktop computer.
 1 

 Unpair your account first

In order to make use of the removal link below, your may not be linked anymore to the account of your partner => You can do this by going to the Settings in the Couple app and select "unpair".

and sign in on that page by entering your email and password.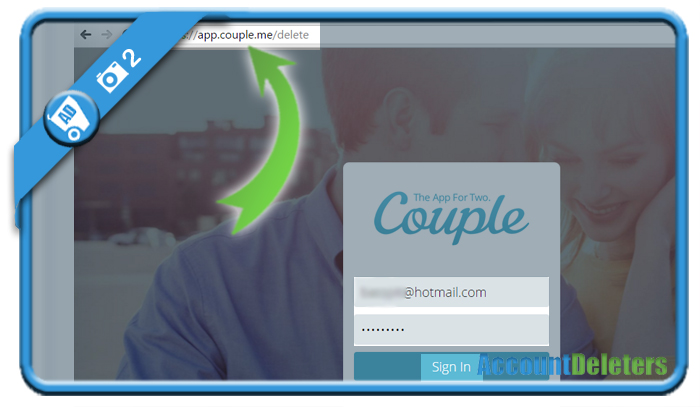 3 

 Hit the red Delete account button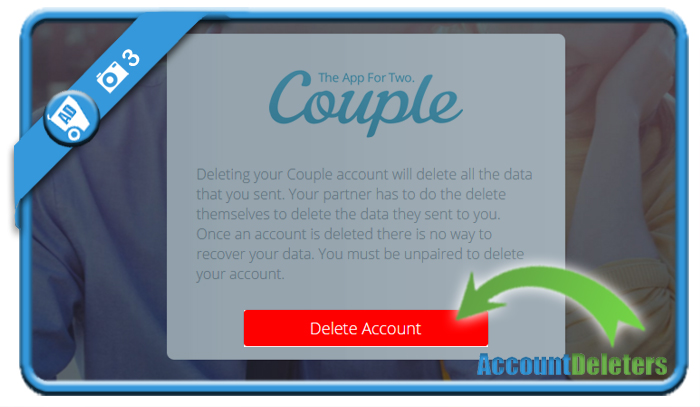 4 

 Confirm that you want to remove the account and all of its data.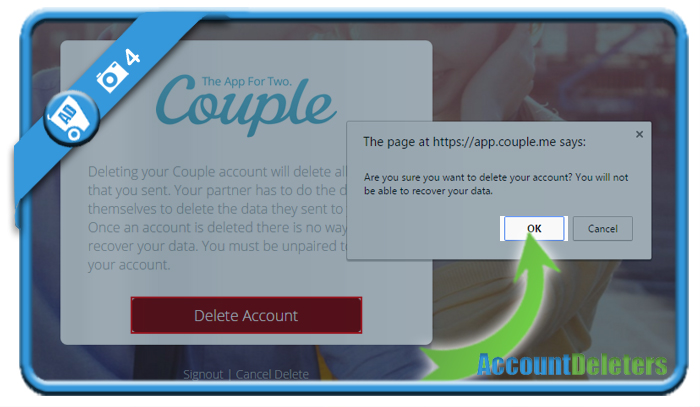 ✅ 

 Result

You'll be redirected automatically to the login page and your account has been closed.

*Source (& thanks to): couple.me