If you want to remove your Christian Mingle dating account, you can easily do that in the Settings of your account.
I'll show you below how I managed to close my profile using a desktop computer:
 1 

 Go to www.christianmingle.com

and log in by entering your email address and password on their site.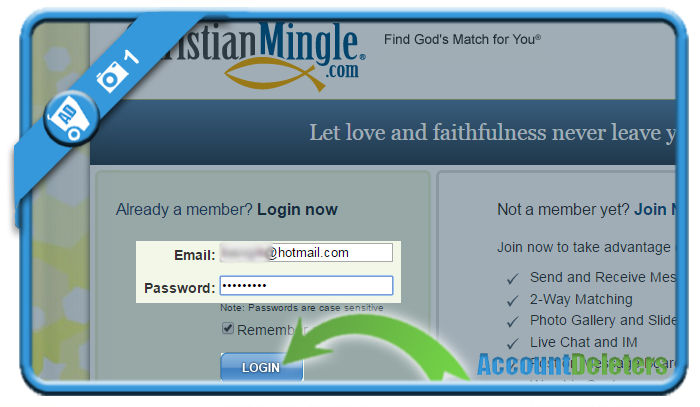 2 

 Select Your account in the header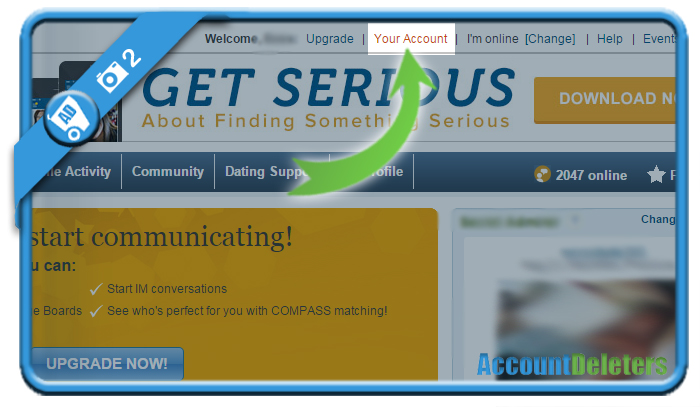 3 

 Search for the Remove my profile link

It's under Account summary.
 4 

 Answer the 3 'survey' questions
Why are you removing your profile? (e.g. I'm dating somebody)
How likely are you to recommend ChristianMingle to a friend? (from 1 to 5)
Are there any aspects that need improvement?
And click on Continue when you're ready.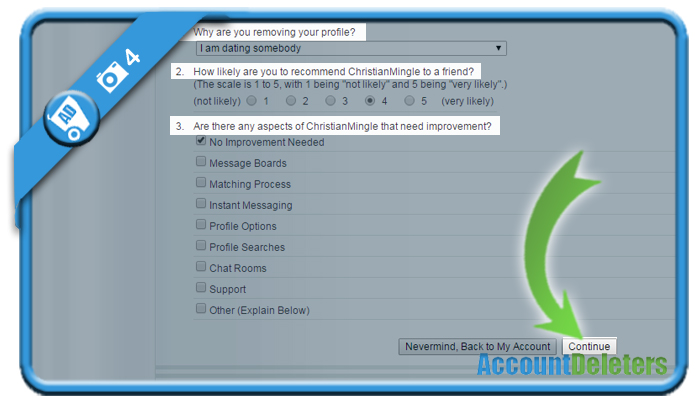 ✅ 

 Result

The message Profile removed appears and your account has been closed.
*Source (& thanks to): Christianmingle.com