If you want to remove your account on Blackplanet, the well-reputated black community, you can easily do that in the Settings of your account.
I'll show you below how I managed to delete my profile using a desktop computer:
 1 

 Go to www.blackplanet.com

and log in by entering your email address and password on their site.
 2 

 Select My page > My account

in the main menu.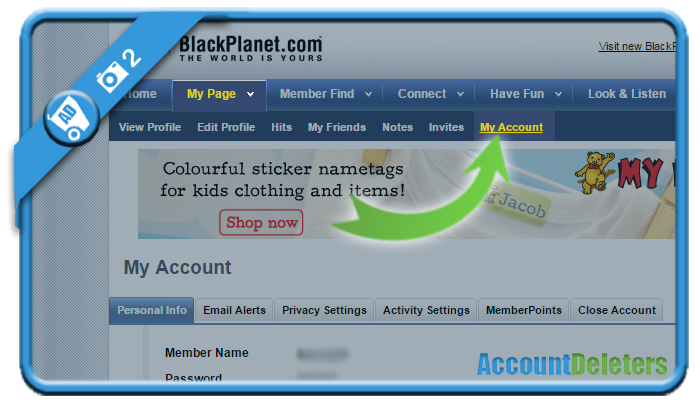 3 

 Choose the tab: Close account
 4 

 Fill in the 3 open fields
Reason for cancellation (e.g. don't use site anymore)
Improvements for site
Your password
Hit the Delete account button when you're ready
 ✅ 

 Result

A message will appear now:
Your account has been closed
You will no longer be able to log in with this Member Name and password.
=> Mission accomplished!
*Source (& thanks to): blackplanet.com