It's not because I'm straight, I can't be helping men who are not and want to remove their profile on the adult website for men BarebackRT. At least that's my point of view while I'm writing this article. But I can tell you already that it's quite simple to close your account, all you need to is follow the few steps below.
I'll show you below with pictures how you can remove your BBRT profile on a desktop computer:
 1 

 Go to barebackrt.com and log in to your account
 2 

 Choose Contact us in the header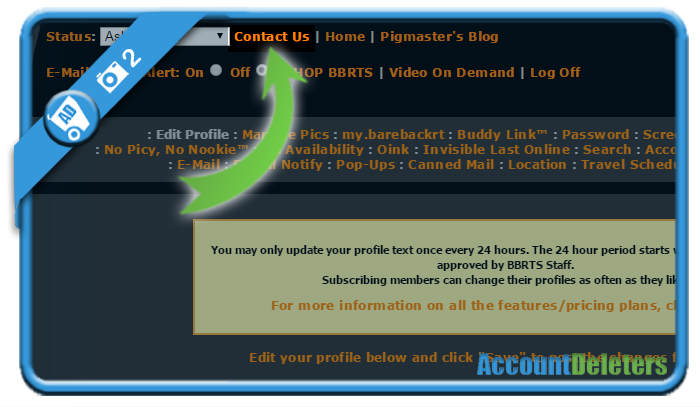 3 

 Fill in the Subject + Message

For example:
Subject: Request to delete my account
Message: Dear customer support, I found a relationship and want to remove my account. Can you close it for me please? Kind regards, your name.

As you can see in red, on the contact page they warn you that a removal is permanent.
 ✅ 

Result

The very same day, I received a very professional email from their admin team called 'We are sorry to see you leave'.

They explain in it that they've deleted the account per request, effective immediately. Mission accomplished and great work from their admin team.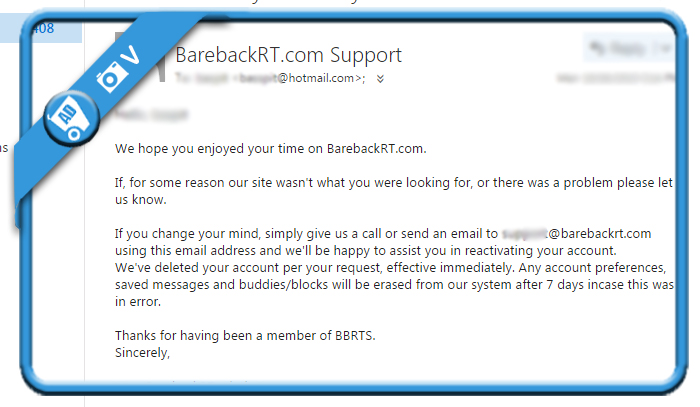 Source (and thanks to): barebackrt.com