Amazon Web Services, also known as AWS, is specialized in servers, storage space, databases and networking. But when you have an account on their website that you're not using anymore, you might be considering to close it. If that's the case: Don't look further, because I'm about to explain how you can do that with a special removal link.
I'll show you below with pictures how I managed to remove my profile on a desktop computer:
You can login by entering your email address or mobile number and password.
 2 

 By using the link in step 1, you'll arrive now in the account settings

all you need to is scroll down to the bottom, where you will see the Close account part.

Check the box and use the red button to delete your profile.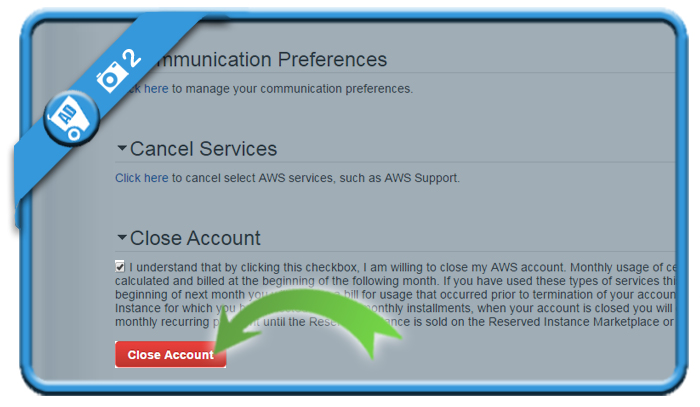 3 

 Confirm that you want to remove it
 ✅ 

Result

Congratulations, you made it! A confirmation that your account has been closed appears.
Source (and thanks to): aws.amazon.com