Alibaba is a Chinese e-commerce giant with a strong worldwide reputation. But if you're done shopping, you might be considering to close your account. Don't look further because I'm about to explain how you can that with a simple removal link.
I'll show you below with pictures how I managed to remove my profile on a desktop computer:
 2 

 Fill out the removal form you arrive on

– Enter your username (= your email address!)
– Type in the following words: Deactivate my account
– Tell them why you are removing your account

=> Click on Deactivate my account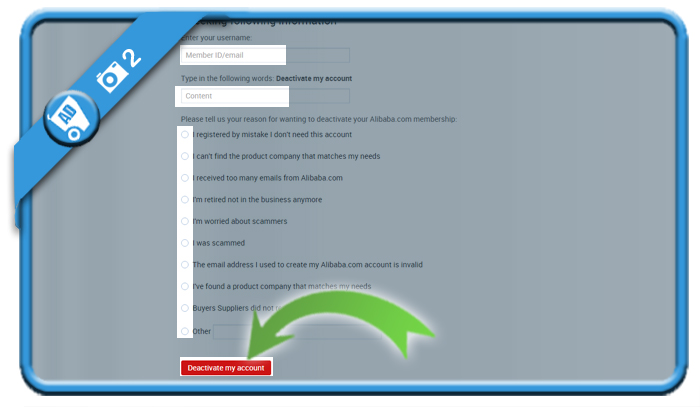 3 

 Confirm that you are sure you want to close it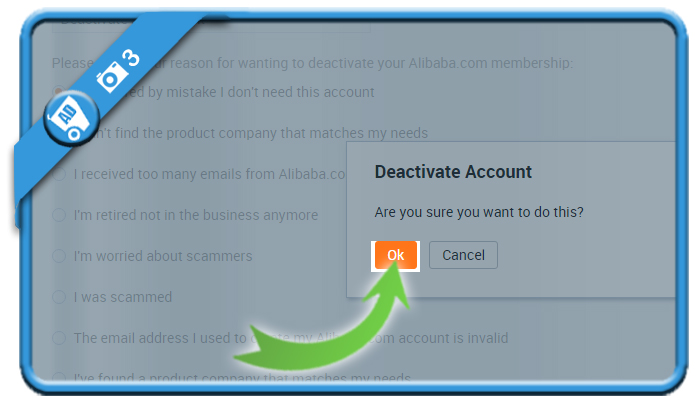 ✅ 

 Result

A message appears: 
"Your Alibaba.com account has been deactivated.
To reactivate your account, please contact our Customer Service Team. Wishing you the very best of business!"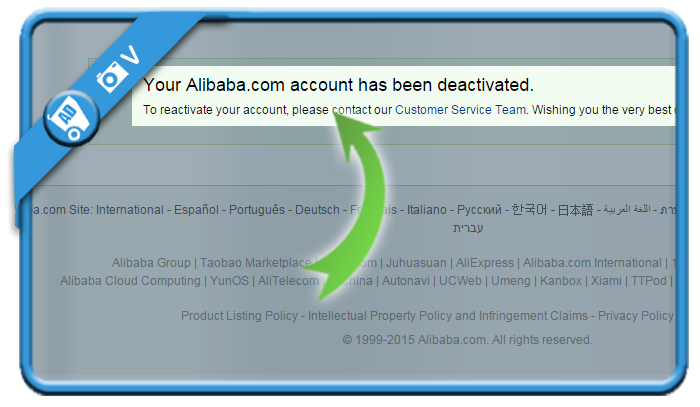 Source screenshots (and thanks to): alibaba.com