Adulthookup offers opportunities for singles who're looking forward to meet new people. But if you've found love in meanwhile, you might consider to close your account. In that case: Don't look further, because I'm about to explain how you can do that.
I'll show you below with pictures how I managed to remove my profile on a desktop computer:
 1 

 Go to www.adulthookup.com and log in to your account
 2 

 Before you continue…

you first need to realize that an Adulthookup account cannot be removed permanently. As indicated in their privacy policy and their support page (> screenshot below), it's impossible to remove it completely. The only alternative for a complete removal is to hide you profile, so that's what we're going to do.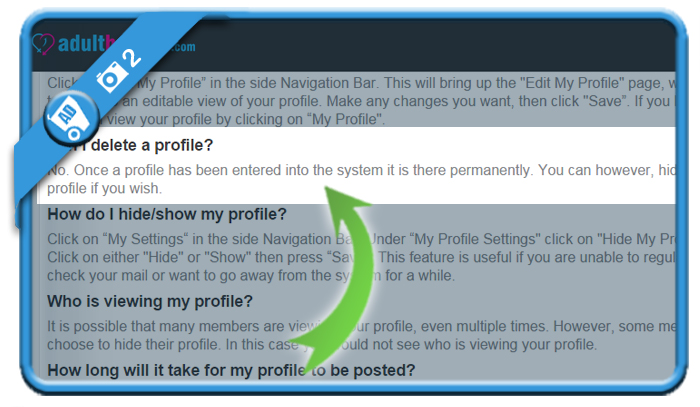 3 

 To hide your account

all you need to do is, after you've logged in, go to My Settings > Hide my profile.
 4 

 Change the status in the upper right corner to Hide

and click on Save.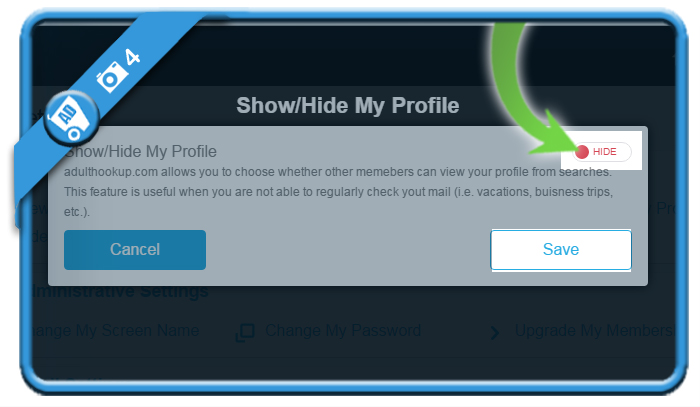 ✅ 

Result

I know… The result is not the same as a permanent removal, but as they don't offer such a feature, this is the closest that we can bring you to a complete deletion.


Source (and thanks to): adulthookup.com