If you want to remove your World of Warcraft (WoW) account on Battle.net, you'll notice that it's not an easy thing to do.To be honest: I didn't find a solution myself in my account and I had to contact the support team to ask them how to do it.
Thanks to the customer support team of Blizzard Entertainement, I discovered that they have a special removal form online to close your profile with: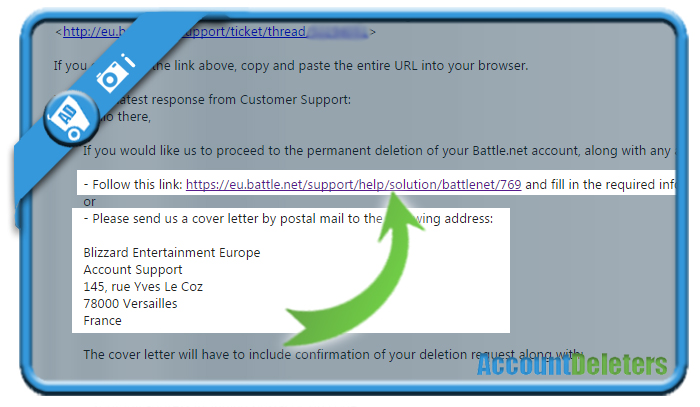 I'll explain you in 3 steps how you can cancel your World of Warcraft account online: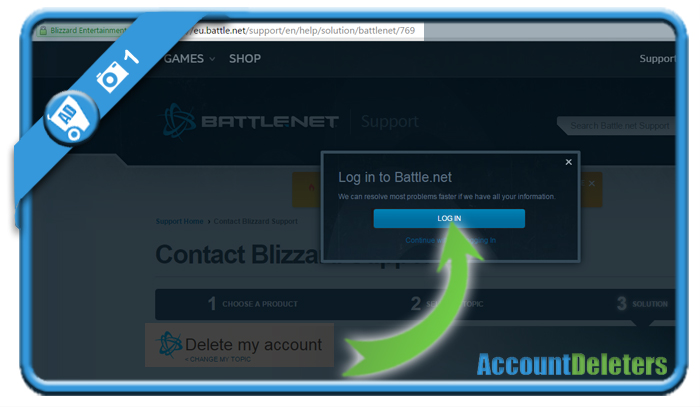 2 

 Once you're logged in, you can click on the button: Submit a ticket (to request an account closure)

Warning: Only submit this ticket if you're 100% sure that you want to permanently remove your Battle.net account, along with:
associated games
access to games and forum
game keys
 3 

 Last step – Fill in the 4 open fields:
Battle.net email= Email address that's associated with your Battle.net account
Government-Issued Photo Identification= A scanned photo of your driving license or passport to prove your identity (it's to guarantee the safety of your account)
Tick the box= To indicate that you're aware of the fact that a removal is permanent
Description= In this field you can specify the specific game licence(s) you want to remove or the World of warcraft region you want to delete.
Click on Submit a ticket when you're ready to go.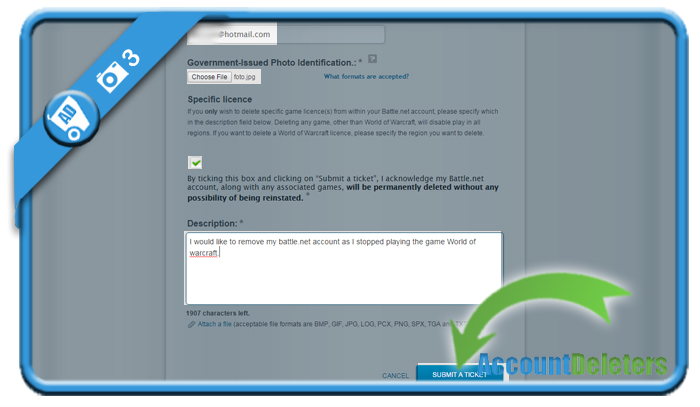 ✅ 

 Result

The customer support will take care of your request and verify your identity.

They will come back to you by email to inform you about it.

*Source (& many thanks to): Battle.net & the Blizzard support team