If you want to delete your account on triptogether.com, a website that helps to find a travel buddy, you came to the right place. Because all it takes to remove your profile, is a simple removal request by email to their Support team.
We'll show you step by step what you need to do to close your account:
 1 

 Open your email account and send an email to support@triptogether.com

=> What do you need to mention in this e-mail?
To: support@triptogether.com
Subject: Request to delete my account
Message (example):
Dear Trip Together support team,
Can you please delete my Trip Together account as my trip has been cancelled?
• Email address: (fill in your email address)
• Name: (fill in your name)
Thanks in advance for letting me know when the account has been closed.
Kind regards,
(fill in your name)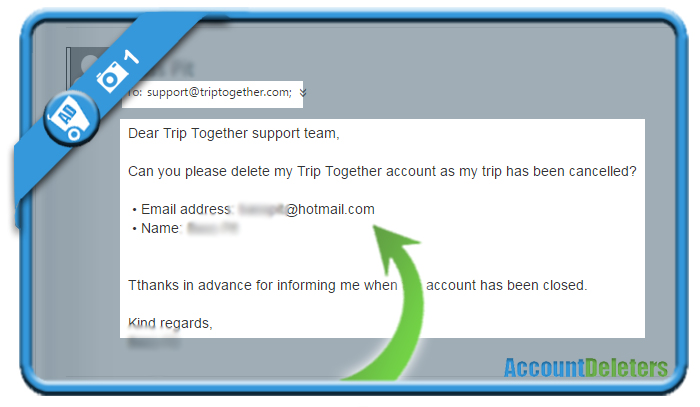 V 

 Result

1 day later, I received an email from the triptogether support team, confirming that they received my removal request and that my account had been removed immediately.

Good work from their customer care team and mission accomplished!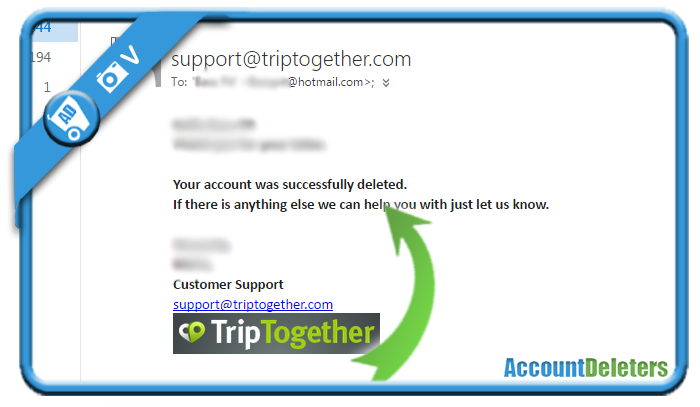 *Source (& thanks to): triptogether.com