If you want to remove your Sky ID (the name of an account on Sky.com), you came to the right place. 
I can tell you that the customer service informed me that an account can not be completely deleted, but you can have your email address removed from their database and deactivate it that way.
Exception: They do can permanently delete the Sky ID of a deceased account holder => In that case you can call them on 0333 202 0912.
I'll show you below how I managed to close my profile:
and choose Sky Id (topic) > Other Sky Id queries (category) > Chat online with our Sky experts
=> Choose Start live chat and enter your name
Note: Not only is the live Chat available 7 A.M. to 11 P.M., 7 days a week, their customer service is also extremely kind and helpful.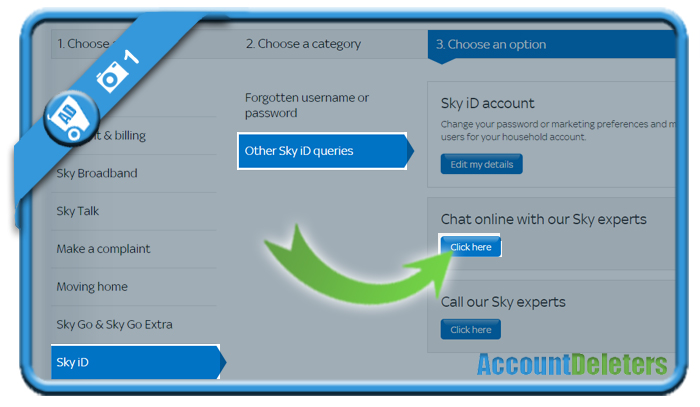 2 

 Don't ask them to delete the Sky ID completely

because they'll tell you that a Sky ID itself cannot be removed.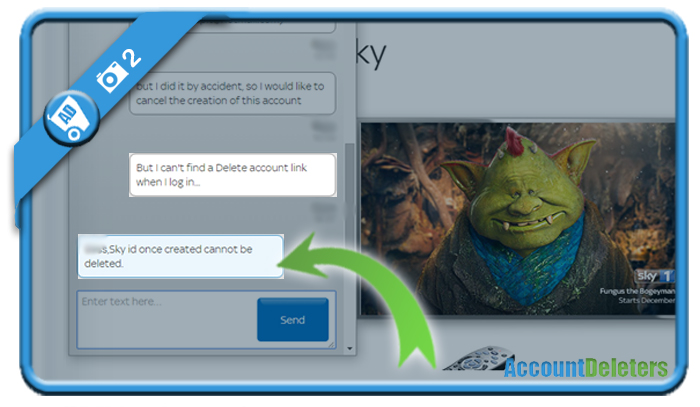 3 

 But instead, you can tell them that you want to remove your email address

For the safety of your own account, I can't explain it here. That's why it's better to contact them by chat and tell them that you want to remove your email address. If it's the right solution for your case, they'll explain you step by step what you need to do.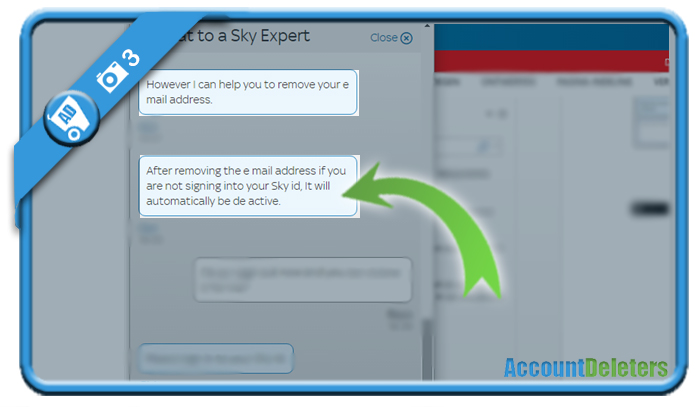 ✅ 

 Conclusion

So basically, they can only permanently close an account in case the account holder passed away. If that's the case, you can call them on 0333 202 0912.

All the others can only deactivate and remove their email address from the account, as mentioned in the steps above. If that's the case, it's better to contact them by live chat.

Source (and thanks to): sky.com