In case you're done watching or broadcasting game videos on Twitch, you might be considering to close your account. If that's the case: Just read on, because I'm about to explain how you can delete your Twitch account permanently.
I'll show you below with pictures how I managed to remove my profile using the iPhone mobile app (but steps remain the same for the Android app):
This is the link that is indicated in the app's privacy policy as the one and only correct way to close your account.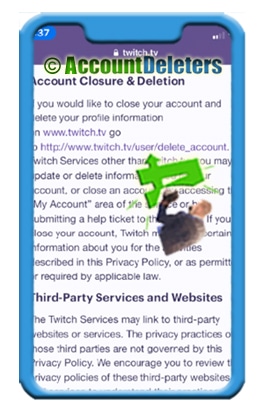 2 

Hit the delete account button

Once you've signed in, you arrive in the removal page. After you've entered a reason as of why you want to delete your account (e.g. I'm not using it anymore)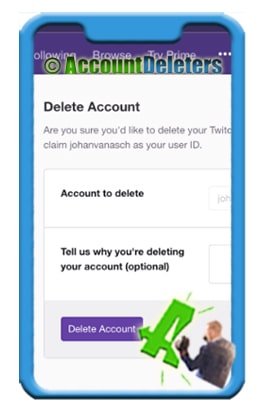 ✅ 

Result

Congratulations, your Twitch account has now been closed.