If you want to delete your account on Periscope, an app that lets you broadcast live videos, you came to the right place. Because all it takes to remove your profile, is a simple removal request by email to their Help team.
We'll show some screenshots below on what you need to do exactly:
 1 

 Open your email account and send an email to help@periscope.tv

=> What do you need to mention in your e-mail?
To: help@periscope.tv
Subject: Delete account
Message (example):
Dear Periscope help team,
I created an account using the periscope app, but would like to remove it. Can you please close my account?
> Periscope username: (fill in your username)
> Tel number (or Twitter account) I signed up with: (enter your phone number or Twitter account you registered the account with)
Thanks in advance
Kind regards,
(your name)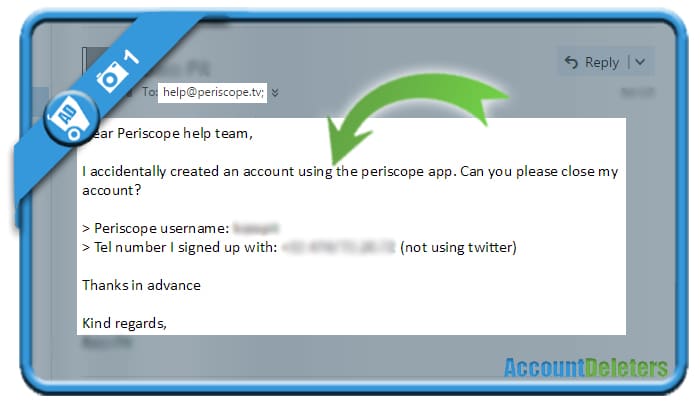 V 

 Result

The same day, I received an email from Periscope, confirming that they received my removal request and that my account was added to the deletion queue. That's all we needed to hear!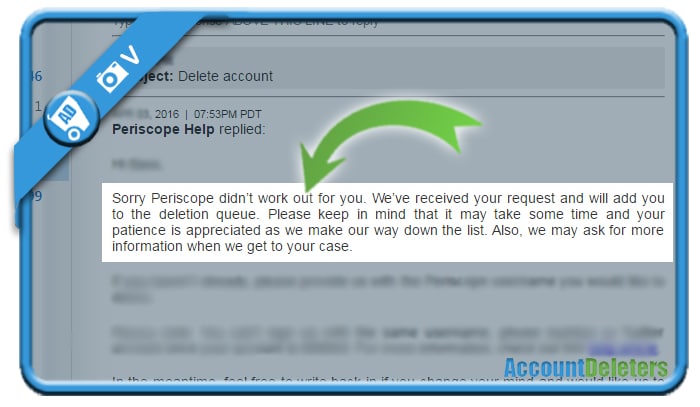 *Source (& thanks to): periscope.tv