If you want to close a Naukri account, you'll notice that it's not an easy task.
The reason is simple: You can only do this with a very special method… We will show you below how we deleted our profile on a desktop computer:
 1 

 Select the original email you received from Naukri

with subject line: Verify your email address.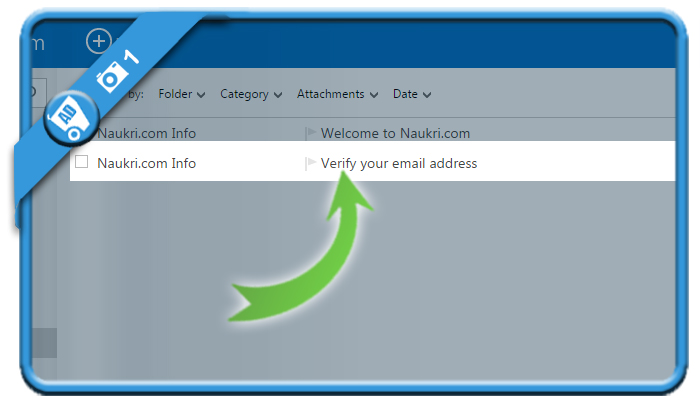 2 

 Delete this account yourself

is a very small link that you'll notice in the phrase on the bottom of this email. It's the one you need now to close your account.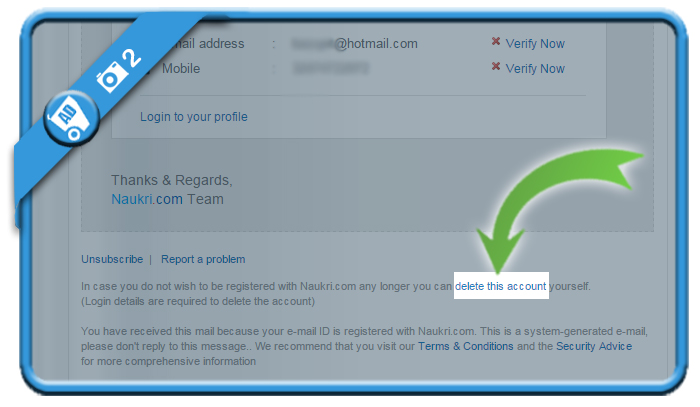 3 

 Delete

after entering your password.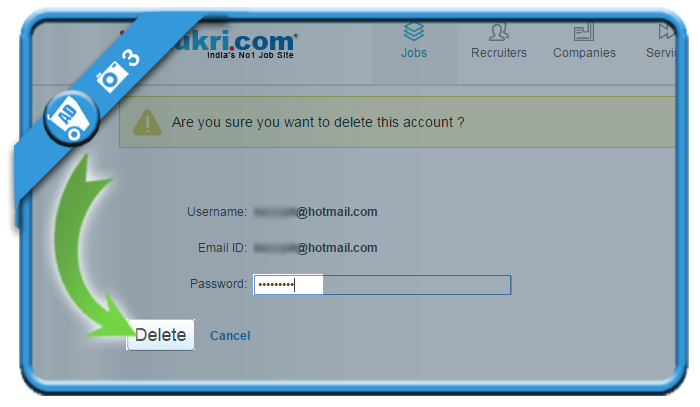 ✅ 

 Congratulations

Your account has been successfully deleted.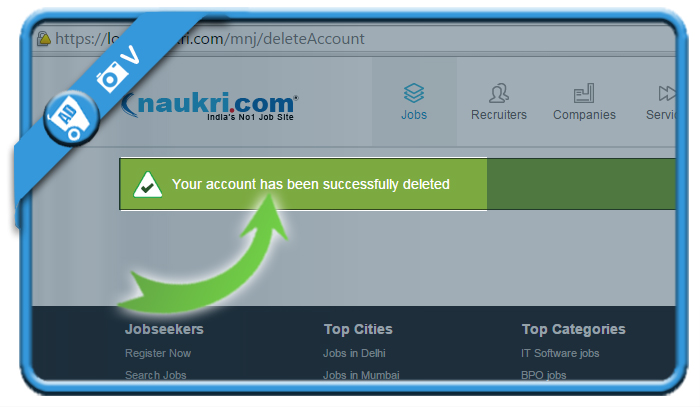 Source screenshots (& thanks to): naukri.com & outlook.com