If you want to remove your account on Muzy, a photobox where people can share photos and collages, you'll see in this manual that you can easily do that with a special removal link.
I'll show you below some pictures on how I managed to delete my profile step by step using a desktop computer:
 1 

 Go to www.muzy.com (site has been closed in meanwhile) and sign in to your account
 2 

 Click on Account in the upper right corner => Select Help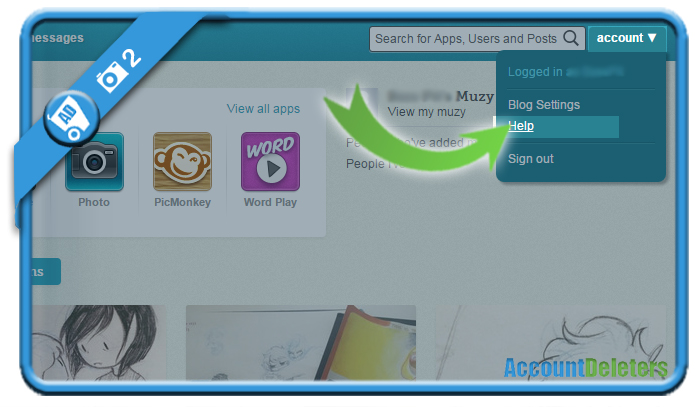 3 

 Scroll down to the bottom of the Help page

where you will notice a phrase: If you want to completely delete your account, then click here. This is the link we were looking for!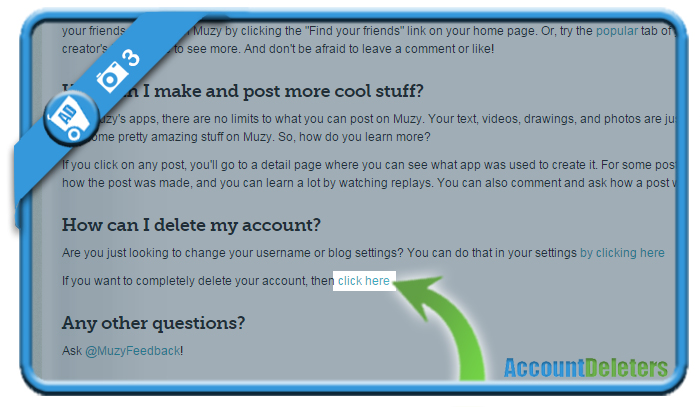 4 

 Make use of the button: Yes, delete my account permanently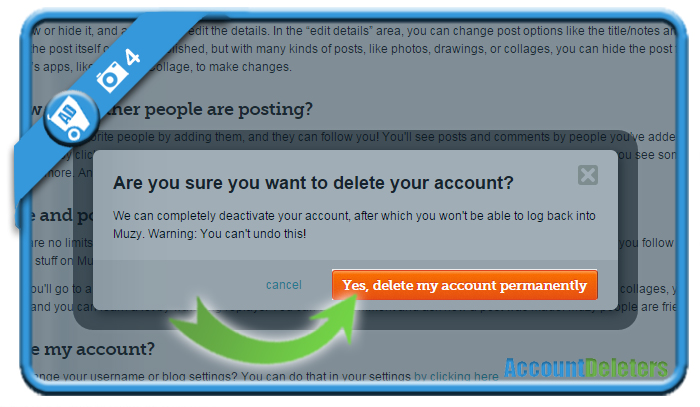 ✅ 

 Result

A message will appear: Your account has been deleted => Mission accomplished!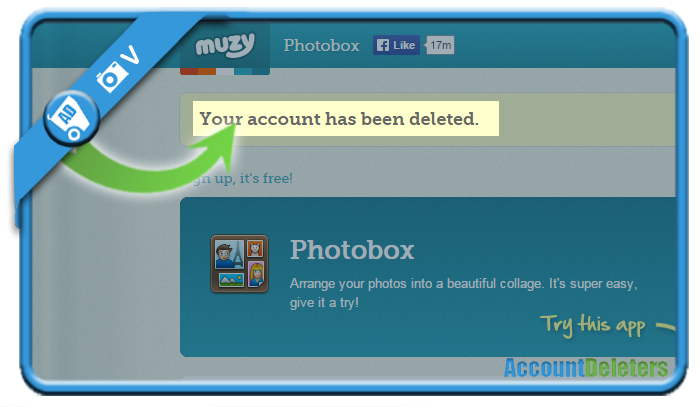 *Source (& thanks to): muzy.com