Mobli is a photo- and video-based social network. But when you're done with this social network, you might be considering to close your account. In that case: Don't look further, because I'm about to explain how you can close your account.
First lesson: You can't remove the account while you're in the app (as you might have noticed) but you can close it using a desktop computer. I'll show you below with pictures how I managed to remove my profile on a desktop computer:
 1 

 Go to www.mobli.com and login to your account (with your username & password)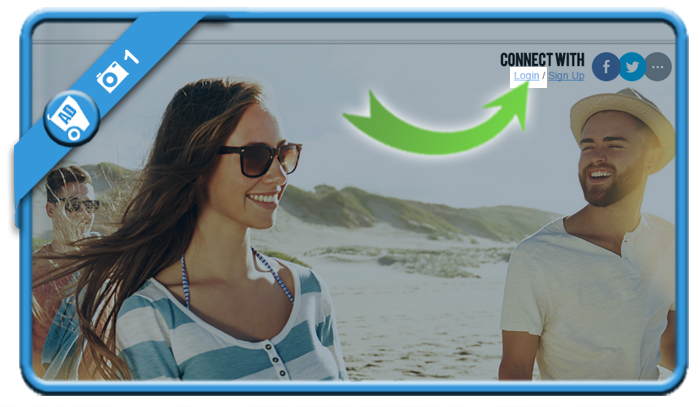 2 

 Click on the human icon (menu on the left) and select 'Settings'
 3 

 Choose 'Privacy' in the menu that appears next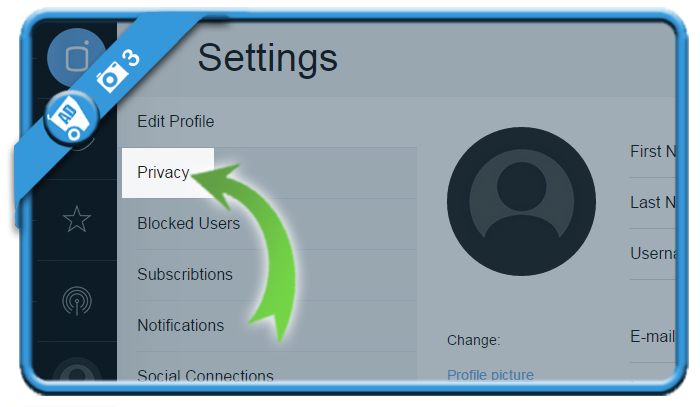 4 

 Scroll down and click the grey 'Delete my account' link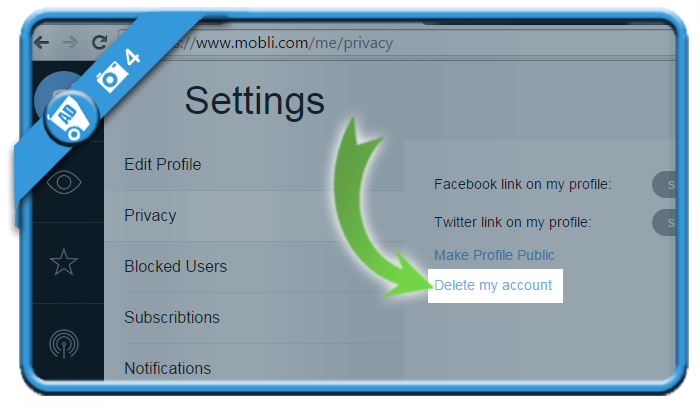 5 

 Confirm that you're sure want to close your account

and that all of your content will be lost.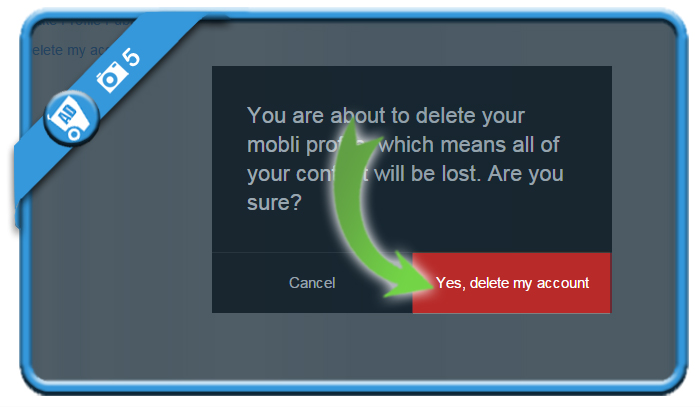 ✅ 

 Result

You'll be redirect to the homepage and your profile is gone. You're now aldo free to delete the app from your iOs or Android device.

Source screenshots (& thanks to): mobli.com