Locanto is a very popular website for free classified ads. But if you don't want to post ads on their website anymore, you might of course be looking for a solution to close your account. In that case: Don't look further, because I'm about to explain how you can do that in the Settings of your profile.
*Note: Delete your ads before you start the account removal procedure. If you don't do this, your ads will remain active after account deletion.
I'll show you below with pictures how I managed to remove my Locanto profile on a desktop computer:
 1 

 Go to Locanto.com and sign in to your account.
 2 

 Go to 'My Locanto' in the upper right corner and select 'My profile'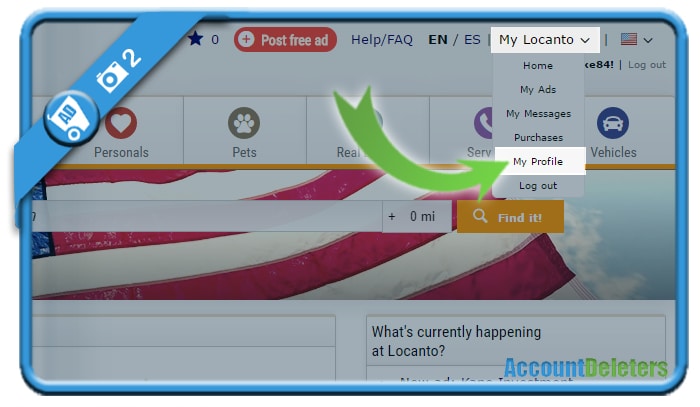 3 

 Go to 'Account settings'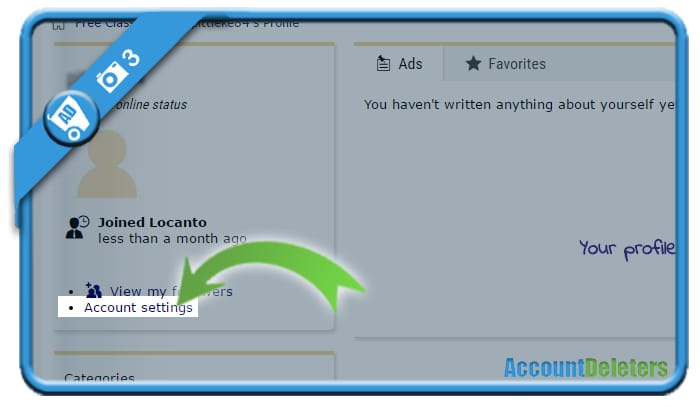 4 

 Hover over 'Settings' and you'll see the 'Delete account' option appear.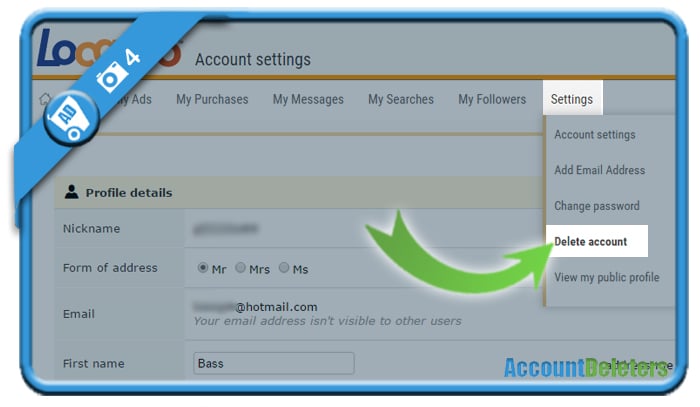 5 

 Last step: Enter your password and choose 'Remove account'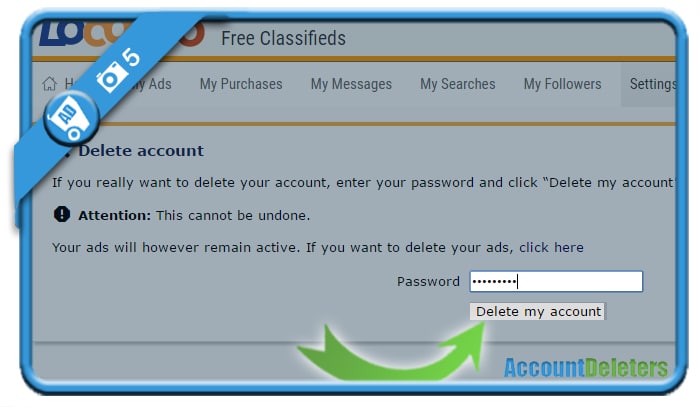 ✅ 

 Result: Your account has been deleted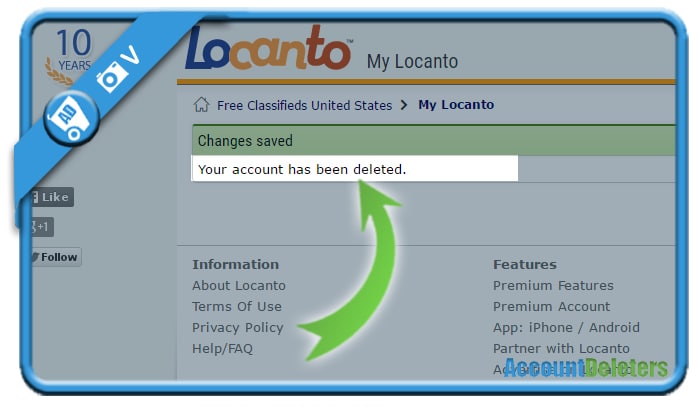 Source screenshots (and thanks to): locanto.com