If you want to remove an ICQ account, you can easily do that by using the special removal link.
I'll show you below pictures on how I managed to close my profile using a desktop computer:
 2 

 Arriving on that page, log in to your ICQ account

by entering your ICQ number or email address + password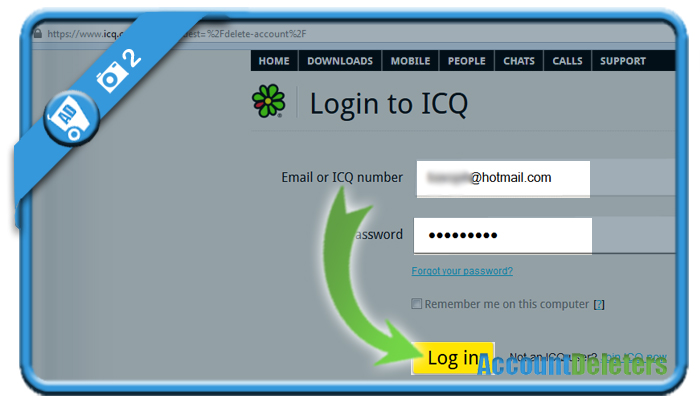 3 

 Final step – Enter your password

and click on Remove account.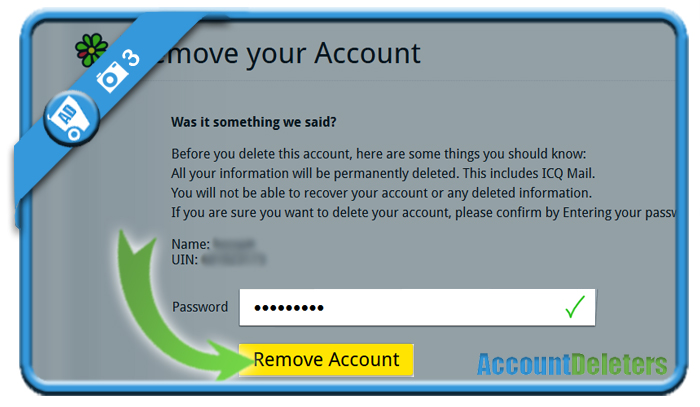 ✅ 

Result

All your your information will be permanently deleted (including ICQ Mail).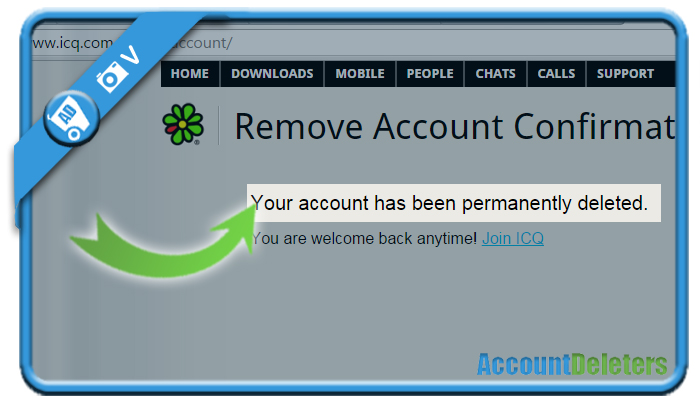 Source (& thanks to): icq.com