Happiness is a skill you can win and control, or at least that's the point of view of Happify. But when you're done sharing what makes you happy, you might be considering to close your account. In that case: Don't look further, because I'm about to explain how you can do that in the Settings of your profile.
I'll show you below with pictures how I managed to remove my account on a desktop computer:
 2 

 Click on your name in the left menu and select 'Profile'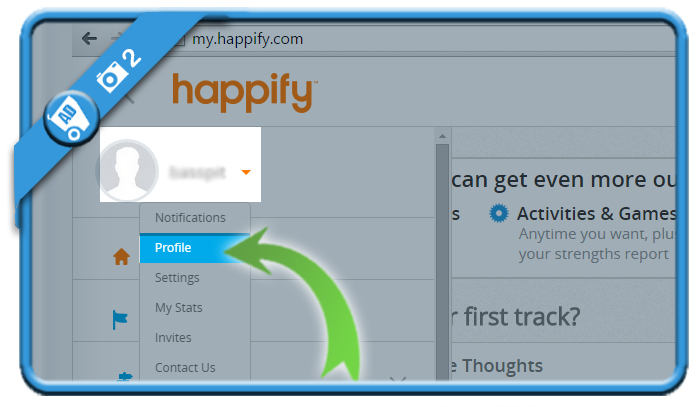 3 

 Choose 'Edit profile'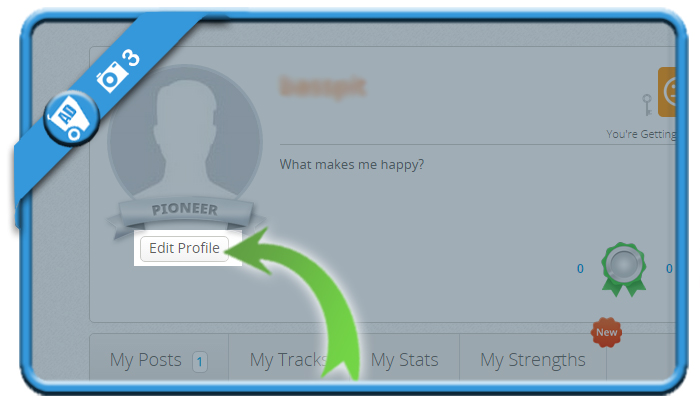 4 

 Scroll down to the bottom of the page => You'll see the 'Delete account' button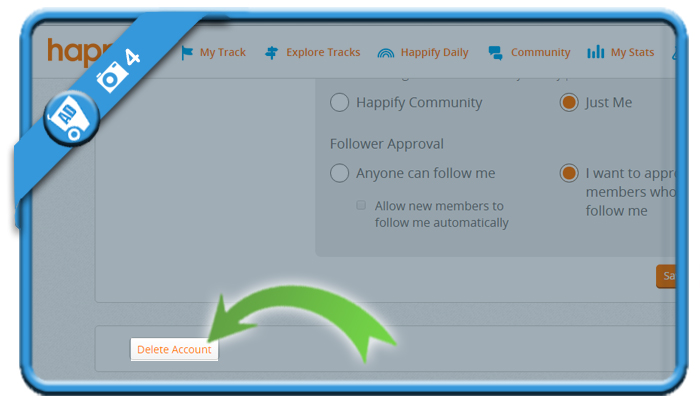 5 

 Final step – Confirm that you're sure about the removal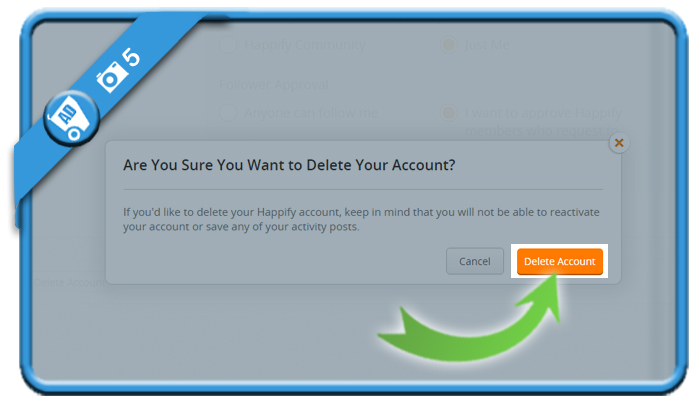 ✅ 

 Result

Your account will be deleted shortly. Allow them 1 to 3 business days for your account to be permanently closed.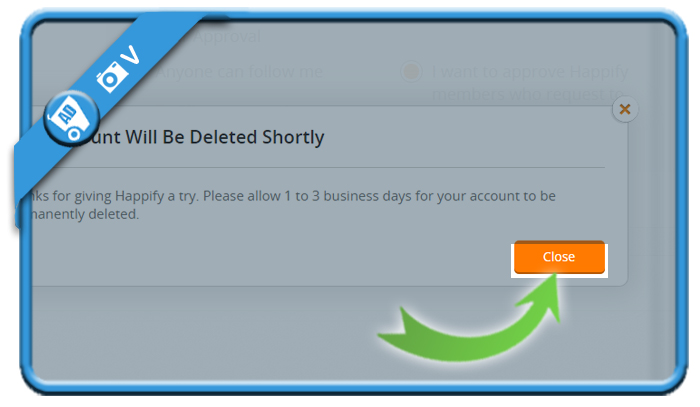 Source screenshots (and thanks to):studyblue.com