Gog is all about games, as they have published several games and made deals with a number of publishers. But if you have an account on their website and you're thinking about closing it, we're here to help and facilitate that process for you. All it takes to remove your profile, is using the special removal form.
I'll show you below in the first steps: how you can send this message and what you need to mention in it and as a result – after step 2 – the result of it:
 2 

 Select as problem type: Account cancellation

and fill in your name, email address + in the message part:

Subject: Request to delete my account

Message: Dear Gog team,

I created an account on your website, but I want to close it as I'm not using it anymore.

Can you delete it please?

My username: [fill in your username]
Email associated with the account: [fill in your email]

Thanks in advance for helping me out.

Kind regards,
[fill in your name]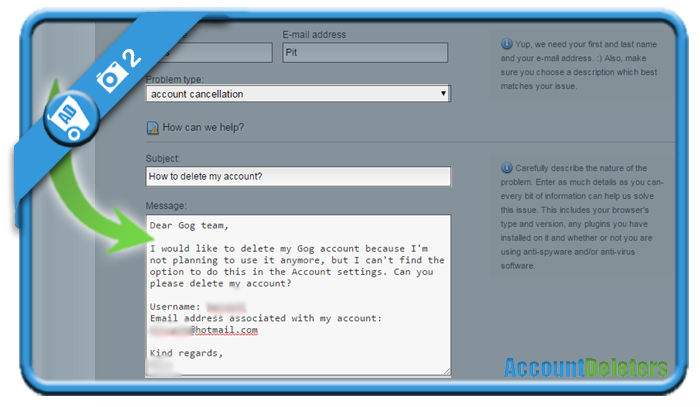 ✅ 

 Result

1 day later, I received a feedback from the Gog support team: Your account has been scheduled to be deleted after 30 days. Until then, it will be locked and you will not be able to log in. => Mission accomplished!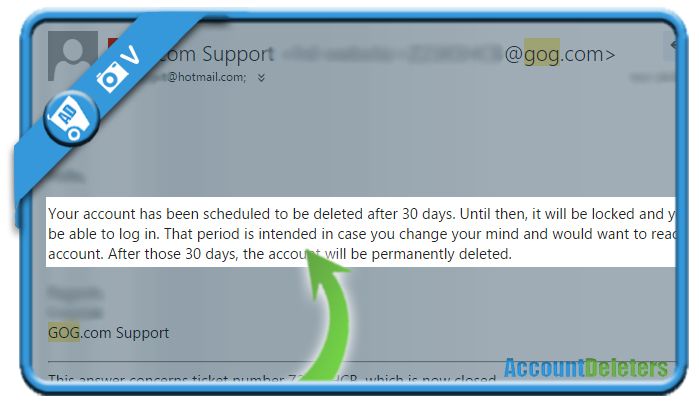 *Source (& thanks to): gog.com