It's not because I'm straight, I can't be helping men who are not and want to remove their profile on Gaydar. At least that's my point of view while writing this article. But I can tell you already that it's quite simple to close your account, all you need is know where to click.
I'll show you below with pictures how I managed to remove my profile on a desktop computer:
 1 

 Go to gaydar.net and log in to your account
 2 

 Choose My Gaydar > My account
 3 

 Scroll down to Remove me

and click on the link Click here to remove your profile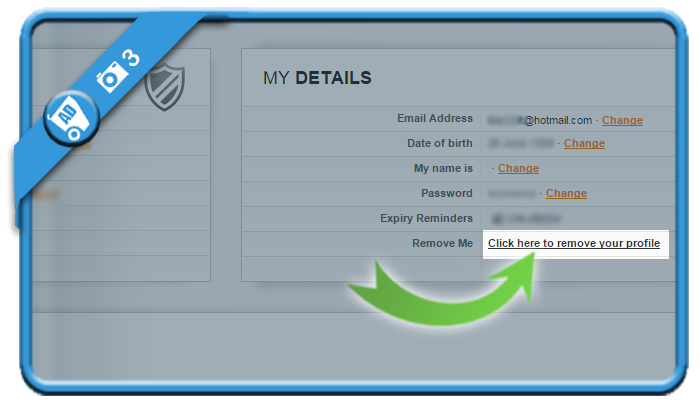 4 

 Confirm that you want to close your account

Warning:  As they mention on this page, if you are charged every month or three months for your Unlimited plan, you must cancel the instruction before you remove your profile or you may still be charged. So don't continue to step 5 if you have a paid subscription!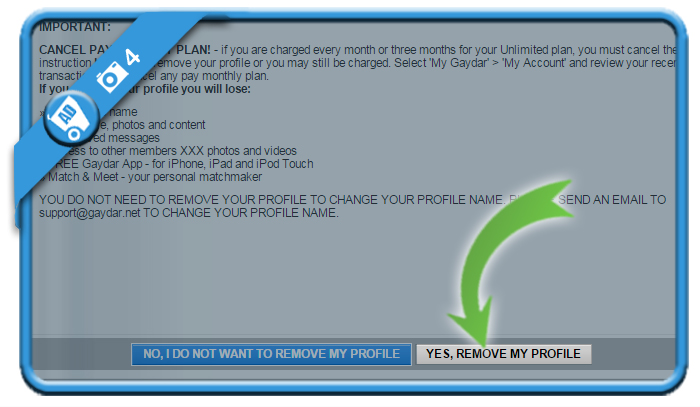 5 

 Last step – Enter your password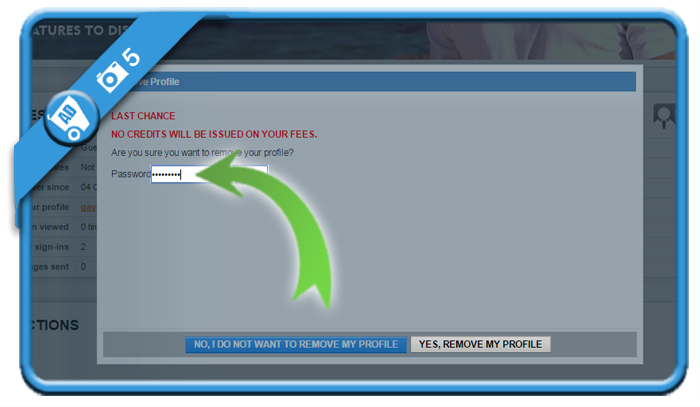 ✅ 

Result

Congratulations, your profile has now been deleted and you'll be signed out and redirected to the homepage immediately after the removal.


Source (and thanks to): gaydar.net