GamefFy is a video game rental service for all kinds of game consoles. They're doing a great job as the Netflix of video games, but if you have an account on their website and you're thinking about closing it, we're here to help and facilitate that process for you. All it takes to remove your profile, is one simple email to their support team.
Actually I didn't find any information on their website on how to remove a profile, so I contacted their support team by email. This was their answer:

They will help you immediately. All you need to do is ask them to close your account and send them 4 things:
your name
delivery address
last 4 digits of the credit card linked with the account
your email address

Send this email from the email address that's associated with the account (for security reasons of course) to [email protected].
Alternative solution = By phone: If you'd rather delete the account by phone, you can also do that on (888) 986-6400, Monday – Friday: 9:00 AM to 5:00 PM Central Time.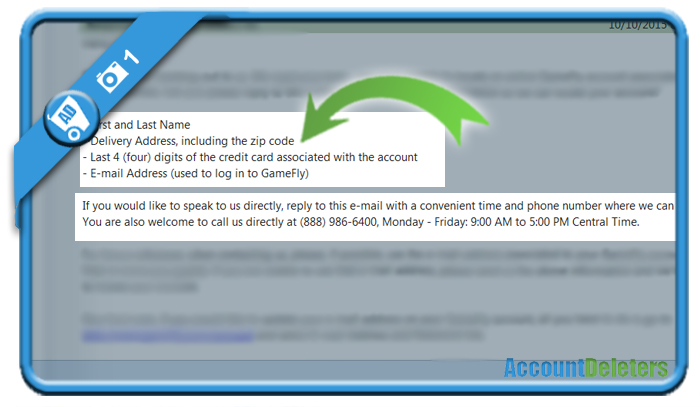 ✅ 

 Result

I noticed myself that their support works answers very fast and professional, so they will help you out and close the account for you. Thanks Gamefly and keep up the good work!

*Source (& thanks to): gamefly.com