Facebook is the most popular social media channel in the world. But if one day you want to permanently delete your Facebook account, you came to the right place. We'll explain you below step by step how you can easily remove your Facebook profile:
 1 

 Select settings

Sign in to your Facebook account, go to the menu and select Settings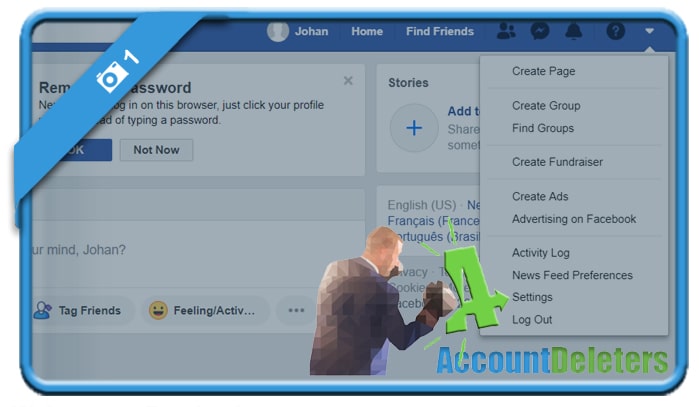 2 

Delete my account

The button is shown in a pop-up.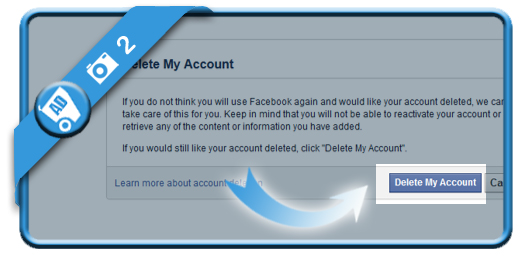 3 

OK

Fill in your password and the captcha that you see in the box. Click on OK when you're done.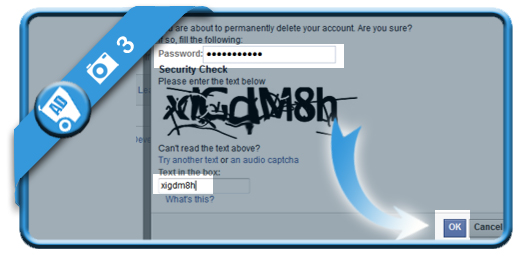 ✓ 

Result after 14 days

The account is registered for removal and will be permanently deleted within 14 days.

Don't login during this period because it will cancel the request for removal.